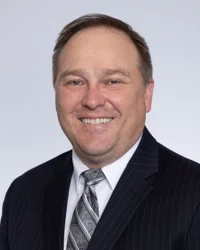 Gov. Gavin Newsom created a broad rebuttable presumption that COVID-19 claims are industrial on May 6, which applies to a larger class of workers than originally thought.
The governor announced an executive order creating the rebuttable presumption during a mid-day news conference about the plan to reopen California.
So what does the presumption say?
The order has contradictory language about when it applies. After reading through the contradictions, employees with dates of injury between March 19 and May 5 need to jump through some additional hoops.

Specific language says the presumption is definitely applicable to dates of injury occurring through 60 days following the date of the order. This means that it definitely applies to dates of injury from May 6, 2020 through July 5, 2020.
Later paragraphs say that employees can get TD for COVID-19 claims if they were diagnosed or tested positive between March 19 and May 5, if they get a physician's certification by May 21, 2020 stating when they were unable to work due to the virus. This appears to give retroactive application of the presumption back to March 19, 2020. (We discuss TD in greater detail below.)

The presumption only applies to employees who worked at their job site or at the direction of their employer. It does not apply to employees who are working from home. There is no language limiting it to "essential workers," so it appears to apply to all types of businesses.
The employee must have a positive test result or diagnosis of COVID-19 within 14 days of performing work for the employer. That diagnosis must have been performed by "a physician who holds a physician and surgeon license issued by the California Medical Board."

If the employee only has a diagnosis and not a positive test result, then they need to confirm the diagnosis with testing within 30 days from the date of the diagnosis.

The apportionment statutes of Labor Code 4663 and 4664 apply to any permanent disability stemming from COVID-19 diagnoses.
There is a 30-day decision timeframe to accept or deny the claim, which starts on the date the claim form is filed. If no decision is made within 30 days of the claim form being filed, then it is presumed compensable. If it is presumed compensable, it can only be rebutted with evidence that is "discovered subsequent to the 30-day period."

You may wish to note that it does not say "evidence that could have been discovered" during the initial 30-day timeframe. Instead, it says "evidence only discovered subsequent to the 30-day period". So if defendants find new evidence after those initial 30 days, they may use it to rebut the presumption.
Defendants can deny the claim within that 30-day decision timeframe. However, if you do, they will need evidence to base that denial upon.
TEMPORARY DISABILITY
After those initial paragraphs, the order delves into a more complicated discussion of temporary disability. It opens the discussion by saying that when an employee has paid sick leave benefits specifically available in response to COVID-19, those benefits must be exhausted before payment of temporary disability or Labor Code 4850 benefits may begin. If the employee doesn't have any sick leave, then TD or LC 4850 benefits can be paid from the date of disability.
Once you have a date of disability, the order says that there shall be no "waiting period" for temporary disability benefits.
That begs the question of "how does one qualify for TD or LC 4850 benefits?" The governor wrote that the applicant must:
Be certified for temporary disability within the first 15 days after the initial diagnosis, and must be recertified for TD every 15 days thereafter. The "certify-every-15 days" must occur for the first 45 days of the claim.
Alternatively, if the employee tested positive or has a positive diagnosis between March 19 and May 5, they must obtain certification of TD within 15 days of the May 6 order. In other words, if the date of injury is between March 19 and May 5, the applicant must get a TD certification no later than May 21, 2020.
The only type of medical professional who can certify TD or LC 4850 benefits is "a physician holding a physician and surgeon license issued by the California Medical Board." This is consistent with language earlier in the order.
TAKEAWAYS
The underlying message from the executive order is clear – Gov. Newsom wants defendants to lean toward accepting COVID-19 claims as the state gradually reopens during the next two months. Does that mean that defendants have to accept every claim? Absolutely not.
We encourage employers, carriers, and administrators to continue to do a thorough factual investigation from the outset of the claim. This means:
Build a timeline of when the applicant worked, when they stopped working, when the infection occurred, and when other possible exposures may have occurred.
Asking the employee about other potential sources of exposure such as family members, friends, shopping trips, recreation (hiking, walking, bike paths, etc.).
Asking the employer about use of protective gear such as social distancing, masks, gloves, sanitizer, and disinfectants, and whether management enforced use of those tools.
Issuing subpoenas for medical records from urgent care clinics, personal physicians, and hospitals.
Paying attention to any and all available contact tracing data.
Perhaps performing medical canvassing if one does not know exactly where the applicant has treated.
Don't stop doing discovery after the initial 30 day decision timeframe. If you have a claim that's presumed compensable and you discover a reason for the claim to be nonindustrial, then you can still rebut the presumption.
The second key takeaway is that Gov. Newsom's presumption is a temporary measure. It expires on July 5, 2020. That means that we still have to pay attention to the other proposed presumptions in the legislative bills that are pending during this time.
For instance, Gov. Newsom could later decide to sign one of many pending bills with a presumption into law, and that could supersede this executive order.
What bills are pending? We summarized SB 1159 and SB 893 in this blog post from May 5. SB 1159 would create a rebuttable presumption applying to critical infrastructure workers, whereas SB 893 would only apply to healthcare workers.
We also summarized AB 664 on April 22, which calls for a conclusive presumption for first responders and health care workers.
Earlier this week, Assemblywoman Lorena Gonzalez (D-San Diego) proposed AB 196, which would create a conclusive presumption for essential workers who were deemed essential by Gov. Newsom's initial stay-at-home order.
However, all of these bills are stuck in their initial committees and have a long way to go. Lawmakers just returned to Sacramento on May 4, and calls to some of the committee staffers this week revealed that they are still putting their hearing schedules and agendas together at this time. That being said, we will continue to watch the Legislature closely in case they try to fast track one of these presumption bills.
Why are those committee hearings so important anyways? Well, that's where lawmakers amend these bills, and amendments sometimes happen frequently. We will continue to track these bills and update them on our blog.
Got a question about workers' compensation defense issues involving the coronavirus? Feel free to contact John P. Kamin. Mr. Kamin is a workers' compensation defense attorney and partner at Bradford & Barthel's Woodland Hills location, where he heads the firm's Sports Law Division and watches the recent legislative affairs as the firm's Director of the Editorial Board. Mr. Kamin previously worked as a journalist for WorkCompCentral, where he reported on work-related injuries in all 50 states. Please feel free to contact John at jkamin@bradfordbarthel.com or at (818) 654-0411.
Viewing this website does not form an attorney/client relationship between you and Bradford & Barthel, LLP or any of its attorneys. This website is for informational purposes only and does not contain legal advice. Please do not act or refrain from acting based on anything you read on this site. This document is not a substitute for legal advice and may not address every factual scenario. If you have a legal question, we encourage you to contact your favorite Bradford & Barthel, LLP attorney to discuss the legal issues applicable to your unique case. No website is entirely secure, so please be cautious with information provided through the contact form or email. Do not assume confidentiality exists in anything you send through this website or email, until an attorney/client relationship is formed..