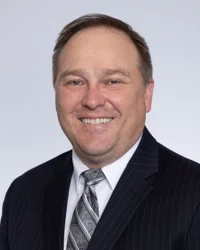 As Californians flatten the curve of COVID-19 cases, pressure is mounting for the state to create a rebuttable presumption that the coronavirus is compensable for specific types of workers.
After I wrote my first draft of this post, lawmakers introduced Assembly Bill 664 which would call for a conclusive presumption for first responders and health care workers that their COVID-19 claims are industrial in nature.
The bill has the support of various unions and lobbyist groups for firefighters, law enforcement officers, and nurses.
Assembly Bill 664 was previously a retirement benefits bill, but lawmakers amended it to address the novel coronavirus.
So how would the presumption work? Here's the basics:
Who would it affect? Firefighters, rescue services coordinators, health care employees who provide direct patient care in an acute care hospital (ex: nurses, doctors, etc.), peace officers as defined by California Penal Code Sec. 830 (ex: sheriff's deputies, police officers, etc.)
Does it have timeliness elements or timeframes? Yes. The presumption would apply for 90 days after an employee leaves their job.
Is the presumption rebuttable? No. The latest version of the bill calls for a conclusive presumption. The word "conclusive" means that it is not rebuttable with other evidence. If lawmakers change their minds and want to make it rebuttable, they would have to delete the word "conclusive" and replace it with "rebuttable."
Does the bill have anything unusual in it? It calls for reimbursement of temporary housing services in the event that a first responder has to move somewhere else to avoid getting their family members sick. The bill specifies that employers would be liable for "reasonable temporary housing costs," in what appears to be an attempt to bar potential abuse of this clause. It also calls for government agencies to prioritize funding of these claims over other budgetary goals.
Is this the final version of this proposal? Absolutely not. It appears that lawmakers are highly likely to make further edits to this or other similar bills.
Can state and local governments afford it? At best, "yes" with severe budgetary impacts. At worst, "no." WorkCompCentral reported "The WCIRB estimates the annual cost of COVID-19 claims on frontline and essential workers under a conclusive presumption would range between $2.2 billion and $33.6 billion, according to research requested by the California State Assembly Insurance Committee."
Again, let me emphasize that AB 664 is far from final and there could be differing proposals for presumptions in coming weeks and months.
WHAT OTHER STATES HAVE DONE
Back in my days covering local politics in Arizona, a longtime government policy manager once told me that when you need to draft legislation or regulations, the easiest thing to do is to observe what other states have done and to copy that. For example, Arizona building codes tend to look exactly the same as codes from other states.
With that in mind, it could be very pertinent to see what other states are doing. After all, our California lawmakers may decide to pull ideas from a proposal they heard elsewhere.
So what have other states done?
Let's take a look with help from our friends at WorkCompCentral:
OTHER POTENTIAL VEHICLES FOR CALIFORNIA LEGISLATION
Before the social distancing provisions went into effect, lawmakers proposed Assembly Bill 3216 and Senate Bill 893 before the current legislative session got delayed by the virus. We've been eyeing these bills as potential vehicles for a legislative amendment to include a statutory presumption of some type which states that COVID-19 workers' compensation claims are compensable.
Both bills are at the starting line and have not made it out of their initial committee reviews, largely because those committees never got a chance to hold their first meetings to consider these newly-introduced fledgling bills.
A staffer at the state Senate Labor, Public Employment, and Retirement Committee told me that they tentatively plan to return on May 4 and could start calendaring committee hearings for later in the month soon after. Regardless of when this actually occurs, I believe that we will have some type of legislative hearings in late May or June.
So what do AB 3216 and SB 893 say? Let's take a look at these proposals:
Proposed bill AB 3216 would bar employers from denying 12 weeks of unpaid family leave for the coronavirus. It would also require employers to continue to pay for group health plans during that leave, and allow employees to continue to participate in other benefits such as life insurance or disability insurance, pensions, etc. It would also bar employers from discriminating against workers for contracting the virus. Lastly, it permits employers to demand certification issued by a health care provider, date of diagnosis, amount of quarantine needed, probable duration, and estimate of time needed.
Proposed bill SB 893 would create a statutory rebuttable presumption for hospital employees who provide "direct patient care in an acute hospital to include infectious diseases and musculoskeletal injuries." The presumption would presume that infectious diseases such as tuberculosis, MRSA, meningitis, and bloodborne infectious diseases (ex: hepatitis) arose out of and in the course of employment. To be clear, the American Association of Blood Banks' initial research shows that COVID-19 is not a bloodborne infectious disease.
After seeing other states pass rebuttable workers' compensation presumptions in bills with family leave provisions, I would not be surprised if AB 3216 is the vehicle for a potential statutory presumption.
So if we do see competing proposals, here's some ways to compare them evenly:
Who does it apply to? Does it explicitly state who it applies to? It is our position that any presumption should explicitly address who it applies to. For instance, Illinois' presumption received more opposition than other states' presumptions because it applies to more than first responders and health care workers. Compare Illinois' presumption against other states' presumptions, and you'll notice that different states are creating different definitions for "essential workers."
Is it a rebuttable presumption? Or is it conclusive?
Another important element of any presumption is the "when," as in when does it apply? Does it come with a statute of limitations? Is it only good for a month after social distancing orders are lifted, or is it good for longer? Is it retroactive to Jan. 1, 2020? This is another essential question that lawmakers must take into consideration if they want to avoid unnecessary litigation.
Does it have a costs provision, or call for inclusion of other costs like AB 664's temporary housing provision? Liability for temporary disability, permanent partial disability, medical treatment costs, and death benefits all come to mind. Of all those, medical treatment costs could be the biggest cost-driver among COVID-19 claims. If you've ever had a uninsured friend or relative on a ventilator for a month, one knows that this easily creates gigantic six-figure medical exposures rather quickly.
Does it call for procedural specifics? Sometimes work comp legislation calls for procedural streamlining of how affected claims will be adjudiated. This is worth taking into consideration to determine the efficacy of any proposal.
OTHER CONSIDERATIONS
Perhaps the most vital question is whether California's payers can afford a presumption. As noted earlier, the WCIRB estimated that a conclusive presumption would cost anywhere from $2.2 billion to $33.6 billion.
That is obviously a huge range. Can our local county and municipal governments afford that?
If it's on the higher end of that range, probably not. One gigantic consideration for state and local governments is the fact that their tax coffers are going to be far lower next year due to the fact that our economy slammed on the brakes for at least a two-month timeframe.
Turning to the private sector, many large self-insureds are also seeing their revenue streams get decimated as well. After all, if you lose 20% to 30% of your book of business due to a recession, that will certainly make it more difficult to pay off a tidal wave of existing claims that were largely unforeseeable when those policies were underwritten in early 2019.
While there was talk of carriers getting a windfall due to the stoppage of the economy, the California Insurance Commissioner Ricardo Lara promptly squashed that by ordering insurers to refund auto and workers' compensation premiums back to drivers and businesses. So if you thought property and casualty insurers were going to make bank off of social distancing, you can think again.
Perhaps the biggest threat to payers' pockets is the prospect of returning everyone back to work too early or too quickly without sufficient social distancing provisions. Heck, that's not just a threat to payers, it's a threat to every individual person, their health, and their bank accounts. It was the second wave of the Spanish Flu that killed the most people according to the CDC, so it would be wise to heed history when easing social distancing provisions.
If we don't heed history's warning, it's easy to foresee a larger wave of cases than what we've seen to date, which could put some carriers and businesses into insolvency rather quickly. Fortunately, California's politicians appear to be cognizant of that threat, with Gov. Gavin Newsom saying "We can't get ahead of ourselves. Let's not make the mistake of pulling the plug too early."
So let's continue to play it safe, folks. We here at Bradford & Barthel will most certainly continue to watch our state lawmakers and keep you posted about any developments pertaining to COVID-19 and the California workers' compensation system.
Got a question about workers' compensation defense issues involving the coronavirus? Feel free to contact John P. Kamin. Mr. Kamin is a workers' compensation defense attorney and partner at Bradford & Barthel's Woodland Hills location, where he heads the firm's Sports Law Division and watches the recent legislative affairs as the firm's Director of the Editorial Board. Mr. Kamin previously worked as a journalist for WorkCompCentral, where he reported on work-related injuries in all 50 states. Please feel free to contact John at jkamin@bradfordbarthel.com or at (818) 654-0411.
Viewing this website does not form an attorney/client relationship between you and Bradford & Barthel, LLP or any of its attorneys. This website is for informational purposes only and does not contain legal advice. Please do not act or refrain from acting based on anything you read on this site. This document is not a substitute for legal advice and may not address every factual scenario. If you have a legal question, we encourage you to contact your favorite Bradford & Barthel, LLP attorney to discuss the legal issues applicable to your unique case. No website is entirely secure, so please be cautious with information provided through the contact form or email. Do not assume confidentiality exists in anything you send through this website or email, until an attorney/client relationship is formed.