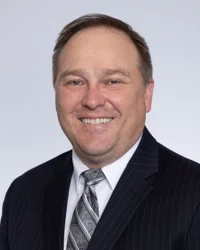 Defendants need to keep reports about the potentially damaging side effects of vaping in mind during the discovery process in cases with allegations of respiratory illness.
In the significant minority of cases involves breathing problems or respiratory failure, it would behoove defendants to be on the lookout for references to vaping during the discovery process.
That means looking for references to injured workers having a history of smoking and vaping in personal medical records, and asking about it during depositions and trial testimony, and asking the applicant's coworkers if the applicant was a vaper. Often people who are looking to quit smoking cigarettes turn to vaping, and health records tend to show histories of cigarette smoking.
What are some of the recent headlines that have prompted health officials to investigate vaping? Reports of people in their 20s and 30s going to the Intensive Care Unit for respiratory failure, which is described in the article titled "Vaping appears to be making hundreds of people sick. Doctors have no idea why."
The piece from Vox points out 42 cases of vaping-related respiratory illness in Utah, which are a part of 530 cases reported in 38 states and the US Virgin Islands. The Centers for Disease Control and Prevention is investigating to determine what is causing this batch of illnesses.
"On August 23, officials reported the first death linked to vaping amid the spate of illnesses," Vox wrote. "The patient — an adult woman in her 30s based in Illinois — with severe respiratory disease was hospitalized after vaping and died. No other details about the patient, what vaping products she used or her health status, were released to the public. A second death, in Oregon, was reported on September 4. By September 17, state departments in Indiana, Kansas, Minnesota, and California announced deaths, too, bringing the total confirmed toll to seven."
(Editor's note: An eighth death was reported on 9/19/19, after Vox published its article.)
In 2015 and 2017, reports announced that diacetyl was present in at least some of the vaping e-liquids, and tended to pop up in cream or fruit-flavored e-liquids. If diacetyl sounds familiar to you workers' compensation practitioners, that's because it was the same chemical found in popcorn butter that was causing the infamous "popcorn lung" cases creating respiratory illness in people who were near popcorn machines on a regular basis. As The Atlantic noted, "what was safe to swallow wasn't safe to inhale."
The Atlantic made sure to note that vaping industry advocates objected, arguing that "spending years breathing in buttery-flavored factory air is very different from taking a few quick puffs from an e-cig."
That criticism ignores a central fact – how many smokers do you know who just take a "few quick puffs from" any addictive product and completely stop using it for a long period of time? I can't think of any, except for those who are trying to quit altogether and do successfully quit.
And that circles back to my central point:
Vaping is purely a nonindustrial activity that appears to be causing some kind of illness.
Those who do it are often former tobacco users.
Doctors and health officials are still researching what exactly is in these e-liquids.
Defendants should keep an eye out during the discovery process to identify vaping in cases featuring respiratory illness.
A search on PubMed for "vaping" currently produces 948 results, and that number will surely grow over time. Due to the popularity of vaping, I wouldn't be surprised to see more peer-reviewed studies on the topic arrive.
In the meantime, it would be helpful if physicians in the group health and workers' compensation system would inquire about vaping and smoking. Currently, they are well-trained to inquire about smoking, but I don't believe I've ever seen "Vape user?" on any boilerplate medical forms.
The workers' compensation system gradually catches up to most health trends, so don't sleep on this one – it could save you or one of your clients a fortune.
John P. Kamin is a workers' compensation defense attorney, partner at Bradford & Barthel's Woodland Hills location, where he is the firm's Editorial Director and heads the firm's Sports Law Division. Mr. Kamin previously worked as a journalist, where he reported on work-related injuries in all 50 states. Feel free to contact John at jkamin@bradfordbarthel.com or at (818) 654-0411.
Viewing this website does not form an attorney/client relationship between you and Bradford & Barthel, LLP or any of its attorneys. This website is for informational purposes only and does not contain legal advice. Please do not act or refrain from acting based on anything you read on this site. This document is not a substitute for legal advice and may not address every factual scenario. If you have a legal question, we encourage you to contact your favorite Bradford & Barthel, LLP attorney to discuss the legal issues applicable to your unique case. No website is entirely secure, so please be cautious with information provided through the contact form or email. Do not assume confidentiality exists in anything you send through this website or email, until an attorney/client relationship is formed.