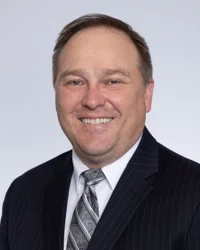 As the California Legislature moves toward the end of Gov. Gavin Newsom's first session, lawyers, lawmakers and lobbyists are gearing up to see whether the new governor's pen will follow the veto-friendly ways of his predecessor Jerry Brown.
Newsom, who previously served as the lieutenant governor under Brown, will have until Oct. 13 to sign or veto any bills passed by the Legislature. The last day for the Legislature to approve bills and send them to the governor's desk for approval is Sept. 13, 2019.
Despite his national reputation as a relatively liberal politician, Brown consistently vetoed some of the more liberal labor-backed workers' compensation bills that were opposed by employers and insurance carriers. When his former lieutenant governor Newsom became governor, many wondered if Newsom would continue to veto bills in a similar manner that Brown did.
One of the headliners of the 2019 legislative session has been a bill that would change the standard for determining whether a worker is an independent contractor or employee. In 2018, the California Supreme Court adopted the "ABC Test" in Dynamex v. Superior Court, which created a simpler standard that will make it easier for gig economy workers to be deemed employees. The bill, Assembly Bill 5, seeks to codify the ABC Test across all labor disputes.
Currently, the ABC Test is just limited to wage order disputes. If adopted, the ABC Test would replace the multi-factor test set forth by the 1989 state Supreme Court decision in S.G. Borello & Sons, Inc. v. Dept. of Ind. Relations 19 (1989) 48 Cal.3d 341 [54 Cal.Comp.Cases 80].
The Assembly has already approved the bill, and now it is making its way through the Senate. Most recently, the state Senate's Appropriations Committee referred the bill to the "suspense file" during an Aug. 12 hearing.
In short, that means that the Senate Appropriations Committee suspects that this bill will have a "major fiscal impact", and they will take a precautionary vote on it. If the bill survives the vote, it can be sent to the Senate floor for a vote.
In order for the bill to reach the governor's desk, the Senate will have to also approve it, and then the Senate and Assembly will both have to agree on the same version of the bill.
Newsom mentioned multiple times during his gubernatorial campaign that he would like to help gig economy workers get better overall benefits. However, one cannot assume that he will sign the bill as is, in light of the fact that it appears to potentially create millions in additional premiums to cover the state's gig economy workers, which includes drivers for Uber, Lyft, Postmates, and a plethora of other application-driven services.
Some of the other bills that could reach Gov. Newsom's desk this fall include:
John P. Kamin is a workers' compensation defense attorney, partner at Bradford & Barthel's Woodland Hills location, where he is the firm's Editorial Director and heads the firm's Sports Law Division. Mr. Kamin previously worked as a journalist, where he reported on work-related injuries in all 50 states. Feel free to contact John at jkamin@bradfordbarthel.com or at (818) 654-0411.
Viewing this website does not form an attorney/client relationship between you and Bradford & Barthel, LLP or any of its attorneys. This website is for informational purposes only and does not contain legal advice. Please do not act or refrain from acting based on anything you read on this site. This document is not a substitute for legal advice and may not address every factual scenario. If you have a legal question, we encourage you to contact your favorite Bradford & Barthel, LLP attorney to discuss the legal issues applicable to your unique case. No website is entirely secure, so please be cautious with information provided through the contact form or email. Do not assume confidentiality exists in anything you send through this website or email, until an attorney/client relationship is formed.