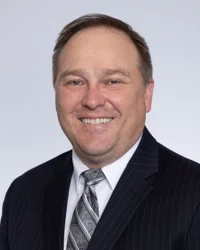 A recent en banc decision from the Workers' Compensation Appeals Board clarified what types of facts are needed to establish a "catastrophic" injury that allows an applicant to obtain psychological permanent disability emanating from physical trauma.
The WCAB's en banc decision in Kris Wilson v. State of CA Cal Fire Fund awarded a firefighter additional psychological permanent disability (PD). The decision turned on whether the firefighter was entitled to additional PD due to the psychological component of the claim even though it occurred as a secondary result of his physical injuries.
The disputed issue of psychological PD benefits hinged on a statute amended by Senate Bill 863 which, for dates of injury on or after 1/1/13, bars psychological PD that arises as a consequence of a physical injury. In order for workers to get PD for a psychological injury that resulted from a physical injury, they need to prove that it is "catastrophic" or the result of a "violent act."
The trial judge awarded Wilson's claims for orthopedic, internal, and other PD – but rejected his argument for additional psychological PD, which led his attorney to file a petition for reconsideration. On reconsideration, the WCAB determined that his injury was "catastrophic" and ruled that he was entitled to the additional psychological PD: "In conclusion, we hold that determination of whether an injury is catastrophic under section Labor Code § 4660.1(c)(2)(B) focuses on the nature of the injury and is a fact-driven inquiry."
THE FACTS
So what kinds of facts led the WCAB to determine that this was a catastrophic injury? To be clear, this case had AMEs and QMEs in neurology, psychology, orthopedics, ophthalmology just to name a few. The applicant had a plethora of problems going on.
Wilson worked as a firefighter who went to respond to a wildfire in Lompoc. He had worked to help stop a fire for most of a morning in a drainage area without a breathing apparatus when he began to feel ill. Shortly after, he began feeling shortness of breath, back and neck pain, headache, dizziness, etc., and eventually went to the emergency room and then to a Kaiser hospital.
The Kaiser doctors identified significant respiratory symptoms, and his oxygen levels began to crash every time they pulled the oxygen mask away, so they intubated him. In short, it appears that he had hypoxia, which is the medical term for when one's body does not have enough oxygen. Renal failure and liver problems followed, and he was placed into an involuntary coma for about 12 days. He was released from the hospital about two weeks after his intubation.
The psychological QME diagnosed the applicant with both post-traumatic stress disorder (PTSD) and severe depression, and added that he felt this was a catastrophic injury. He pointed out that the applicant felt emotionally traumatized after his near-death experience, and still fears that any serious physical injury in the future could kill him. The applicant also had some bad memories from the hospital, and specifically had a recurring nightmare about waking up while intubated. He told the med-legal physicians that while watching a violent television show, he passed out due to anxiety related to his hospitalization. Lastly, the other med-legal experts on the case diagnosed him with decreased cognition and memory issues.
THE WCAB'S ANALYSIS
The WCAB explained that there are five factors that a judge may consider in determining whether an injury is catastrophic:
The intensity and seriousness of treatment received by the employee that was reasonably required to cure or relieve from the effects of the injury.
The ultimate outcome when the employee's physical injury is permanent and stationary.
The severity of the physical injury and its impact on the employee's ability to perform activities of daily living (ADLs).
Whether the physical injury is closely analogous to one of the injuries specified in the statute: loss of a limb, paralysis, severe burn, or severe head injury.
If the physical injury is an incurable and progressive disease.
The WCAB noted that this is not an exhaustive list of factors that a judge could consider, and that a judge could consider other factors as well. The WCAB added:
"The evidence in the record reflects that the initial treatment for applicant's industrial injury was serious and life-threatening . . . [and that] Applicant presented to the hospital with multiple symptoms in several body parts including fever, nausea, vomiting, a full-body rash, bilateral eye discharge, difficulty breathing, as well as ulcers on his mouth and throat. He was placed in a medically-induced coma and suffered both renal and respiratory failure. During his hospitalization, he also suffered from tremors. Applicant was intubated, placed on oxygen for an extended period and remained in the hospital for approximately two weeks before being discharged."
The Board went on to note that the applicant's PD ratings – without psyche – racked up to 66% PD, which limited his activities of daily living. As for the severity on applicant, the Board noted: "The medical reporting shows that applicant continues to suffer from the effects of his injury and that it substantially impacts his ability to perform ADLs. The medical-legal evaluators consistently reported complaints of persistent fatigue, shortness of breath, weakness, inability to lift and difficulty walking long distances or running. He was diagnosed with impaired cognition and memory, as well as continued difficulty with sleep. The injury also impaired his vision."
Next, the commissioners wrote that the applicant was unable to return to his career as a firefighter, which was additionally important because the applicant is only 28 years old.
"The evidence therefore supports that the intensive treatment and the lasting impact of the injury on applicant have resulted in a catastrophic injury," the decision states. "Applicant's injury is not the type of questionable claim of disability that the Legislature sought to preclude from an increased impairment rating. Consequently, applicant may receive an increased impairment rating for his psychiatric injury under section 4660.1(c)(2)(B)."
WHAT THE WCAB DID NOT FIND
The WCAB determined that a psychological injury is not catastrophic if it has a big impact on the applicant's earning capacity.
The board also concluded that there is not a PD threshold that would automatically render an injury "catastrophic." In other words, there's no "magic number" or percentage of PD that would automatically render a psychological claim catastrophic.
WHAT NEXT?
So, what happens now? SCIF has filed a petition for reconsideration with the WCAB, asking them to revisit their decision.
Should the WCAB deny reconsideration, SCIF can file a petition for writ of review with the 2nd District Court of Appeal. If the appellate court denies review, then SCIF can file a petition for review with the California Supreme Court.
TAKEAWAYS
The decision itself does lend some insight as to how the WCAB sees catastrophic injuries at this time.
The WCAB made it clear that this was not your standard, run-of-the-mill case, and that the applicant:
was unconscious for a few weeks in the Intensive Care Unit and almost died from his injuries;
has numerous restrictions on his activities daily living, ranging from vision, memory, sleep, orthopedic limitations, and breathing issues;
cannot return to his work as a firefighter.
The good news is that this decision means that "catastrophic" psychological injuries will only be found in extreme cases, which are currently a tiny percentage of all claims. The bad news is that it will make that small subsection of bad cases even worse for defendants.
Got a legal question regarding psychological claims, catastrophes, or other workers' compensation related matters? Feel free to contact John P. Kamin. Mr. Kamin is the Editorial Director at the Law Offices of Bradford & Barthel, where he also heads the firm's Sports Law Division and monitors recent legislative efforts. Mr. Kamin previously worked as a journalist, where he reported on work-related injuries in all 50 states. Feel free to contact John at jkamin@bradfordbarthel.com or at (818) 654-0411.
Viewing this website does not form an attorney/client relationship between you and Bradford & Barthel, LLP or any of its attorneys. This website is for informational purposes only and does not contain legal advice. Please do not act or refrain from acting based on anything you read on this site. This document is not a substitute for legal advice and may not address every factual scenario. If you have a legal question, we encourage you to contact your favorite Bradford & Barthel, LLP attorney to discuss the legal issues applicable to your unique case. No website is entirely secure, so please be cautious with information provided through the contact form or email. Do not assume confidentiality exists in anything you send through this website or email, until an attorney/client relationship is formed.