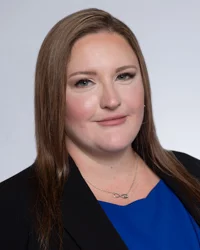 Apportionment was revamped with the enactment of SB 899 in 2004. It had long been the case that employers were liable for exacerbations or aggravations of underlying conditions without any benefit of apportionment to the pre-existing condition. These rules were upended with the enactment of LC 4663 and 4664, which required that a physician include an apportionment determination for a report to be considered "complete" with regard to the issue of permanent disability (Cal. Labor Code 4663(c)). This is essential because an employer is only liable for the percentage of the permanent disability that is "directly caused" by the injury arising out of and occurring in the course of employment (Cal. Labor Code 4664(a)).
Since the code sections went into effect on April 19, 2004, a multitude of WCAB panel decisions, en banc decisions & district court of appeal rulings have fleshed out a brave new world of apportionment. This has included cases which address prior awards, genetic predisposition, degenerative conditions, and, most recently, disability which is caused by medical treatment (see B&B BLOG article, "Hikida and the Importance of a Good Doctor")
On December 10, 2018, the First District Court of Appeal provided additional guidance and support for apportionment to underlying conditions in City of Petaluma v. WCAB (Lindh) (ADJ10032593). This decision ultimately supports the requirement for apportionment where the disability resulted from both nonindustrial and industrial causes.
In Lindh, the applicant sustained an admitted injury to his left eye while employed as a law enforcement officer. He was struck three to six times on the left side of his head while engaged in a canine training course. This initially caused severe headaches and approximately one month later he lost most of the vision in his left eye.
Discovery revealed an underlying eye condition: "vasospastic-type personality". The QME ultimately concluded that while it was possible that, absent the industrial injury, applicant could have gone his entire life without losing vision, it was also possible that he would have lost his vision due to the underlying condition, even if he had not suffered the AOE/COE blows. The QME provided an impairment that rated 40% PD. It reduced to 6% PD after apportionment to the underlying condition.
The WCJ found that the apportionment did not constitute substantial medical evidence. The Board upheld this finding, indicating that the QME was apportioning to a risk factor and confusing the issues of causation of injury with causation of disability. On cross examination, the QME stated
[s]o when you ask the question for the cause of injury, causation, I'm required to tell you that he does have an underlying condition, vasospastic type, body type. I'm also required to tell you that the injury contributed to his condition…[¶] With regard to the cause of the disability, the same analysis applies. (Lindh, ADJ10032593, p.3)
In upholding the WCJ's decision, the Board interpreted this statement to mean that the QME was using the concepts of causation of injury and causation of disability interchangeably.
The Court of Appeal disagreed, noting that "the percentage to which an applicant's injury is causally related to his or her employment is not necessarily the same as the percentage to which an applicant's permanent disability is causally related to his or her injury," but "that 'does not mean the two cannot be the same.'" (Lindh, ADJ10032593, p.13, citing City of Jackson v. Workers' Comp. Appeals Bd. (2017) 11 Cal.App.5th 109, 117-118 (Jackson).)
Applicant argued that the QME had improperly apportioned to risk factors by indicating that the underlying condition put Applicant at a higher risk of suffering disability. However, the DCA found that the doctor clearly stated that he was attributing the disability to both the workplace injury and an underlying condition. While his underlying condition does place him at higher risk, that "does not change the fact that Lindh had an underlying condition." (Lindh, ADJ10032593, p.16.) The Court noted that this risk factor argument "ignores the medical opinion that applicant's pre-existing congenital condition went beyond being a risk factor to being an actual cause of his increased permanent disability, when applicant sustained his industrial injury." (Lindh, ADJ10032593, p.3, citing Costa v. Workers' Comp. Appeals Bd. (2011) 76 Cal.Comp.Cases 261, 264.)
Applicant also claimed apportionment to nonindustrial degenerative conditions is impermissible. He argued that, because his condition may not have resulted in disability or vision loss, his disability could not be apportioned. This argument was dismissed out of hand. The DCA pointed out that the QME's testimony indicated that the applicant may have never had vision loss absent the industrial injury, but that he also might have still lost his vision: "either outcome might have occurred." (Lindh, ADJ10032593, p.17.) The Court opined that it is not a requirement that the medical evidence show the underlying condition would become symptomatic; "[r]ather, what is required is substantial medical evidence that the asymptomatic condition or pathology was a contributing cause of the disability." (Lindh, ADJ10032593, p.18.)
Given the recent trend in case law on apportionment, it is refreshing to have additional ways to apportion to non-industrial conditions. Many of us who practice workers' compensation before 2004 had learned to expect to lose apportionment cases in all but the most rare instances. No longer! As Lindh and many other apportionment cases have demonstrated, the post-4/19/04 trend is very much in the favor of defendants.
Got a question about workers' compensation in general or apportionment in particular, Jemma S. Uribarri has over a decade of defense experience she can bring to answer any inquiries you might have. She can be contacted at: juribarri@bradfordbarthel.com or (909) 476-0552.
Viewing this website does not form an attorney/client relationship between you and Bradford & Barthel, LLP or any of its attorneys. This website is for informational purposes only and does not contain legal advice. Please do not act or refrain from acting based on anything you read on this site. This document is not a substitute for legal advice and may not address every factual scenario. If you have a legal question, we encourage you to contact your favorite Bradford & Barthel, LLP attorney to discuss the legal issues applicable to your unique case. No website is entirely secure, so please be cautious with information provided through the contact form or email. Do not assume confidentiality exists in anything you send through this website or email, until an attorney/client relationship is formed.