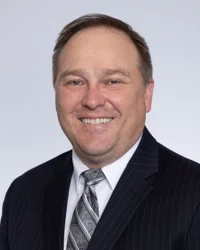 Legislation targeting apportionment to nonindustrial genetic factors, janitorial services, peace officers, and breast cancer claims are headlining Gov. Jerry Brown's last legislative session as he prepares to leave office.
The longtime governor is being term-limited out, and is heading for greener pastures. And I mean that literally – according to this 60 Minutes profile a few months ago, Brown intends to retire to his sprawling ranch in Northern California.
After the legislative session ends on August 31, Gov. Brown will have up to 30 days to sign or veto bills that were approved by lawmakers. Unless those bills are "emergency" legislation, they will take effect on Jan. 1, 2019.
Currently the most important bill that is pending at the moment is Senate Bill 899, which would prohibit doctors from using race, gender, or national origin in determining the percentage of permanent disability caused by factors before and after an industrial injury.
The bill – which is not to be confused with the similarly-titled omnibus reform bill from 2005 – seeks to overturn the 3rd District Court of Appeal's published decision in the City of Jackson v. WCAB. In that case, the appellate court agreed with a trial judge's decision that the City of Jackson had proven apportionment of 49% to nonindustrial genetic factors. The Workers' Compensation Appeals Board ruled that the orthopedic qualified medical evaluator had apportioned to "impermissible immutable factors," but the Appeals Board was overturned by the 3rd DCA. The state Supreme Court denied review.
SB 899 flew through through the state Senate with many "yeas", and is now likely to come up for a floor vote at the General Assembly in the next few weeks. The Assembly version of the bill was recently amended to remove some inflammatory language that called the 3rd DCA's decision "abhorrent."
Even though the latest version of the bill will likely have smooth sailing through the Assembly, stormy waters await in the form of Gov. Brown's desk. You see, Brown has regularly vetoed such measures in the past, explaining that employers cannot be liable for nonindustrial factors.
On the other hand, our lawmakers didn't get into office by being naive. They have to know Brown's history of vetoes on this particular topic. Therefore, it's only reasonable to surmise that the bill's sponsor, Sen. Dr. Richard Pan (D-Sacramento), is hopeful that Brown may change his tune before riding off into the sunset.
Therefore, we will be keeping an eye on this one during the next few months.
OTHER NOTABLE BILLS
Here are some of the other bills we are keeping an eye on. Please remember that these bills are merely proposals at this time, until they are approved by the Legislature and signed into law by Gov. Brown:
SLOW SESSION
This has been a relatively slow legislative session, according to a great analysis by our friends over at WorkCompCentral. The reasons are many:
Premiums are 36.5% lower than they were in 2015. With premiums being lower, there's less pressure to pass legislation.
Some may be waiting out Brown, as he is a known commodity. Those who want to try out bills that have been vetoed in the past likely want to see who wins the general election, and who they appoint to head the Department of Industrial Relations.
As leading Democrat contender Gavin Newsom and Republican nominee John Cox square off in the general election against each other, the folks over at the Washington Post have been predicting for months that California's upcoming elections could swing the state farther to the left, as Californians may tend to put more anti-Trump politicians into office. If that turns out to be true, then workers' compensation practitioners should be on the lookout for any new health care laws that could impact the workers' compensation system.
DEAD BILL
We previously reported on Assembly Bill 206. This bill died in session, and will not become law. However, it attracted enough attention back in January that it was worth mentioning here.
AB 206 was drafted to make sure that day laborers who are hired by homeowners are entitled to workers' compensation benefits. This bill first proposed to do away with the exemption for employers – i.e. homeowners – to provide workers' compensation coverage for unlicensed landscapers, maintenance workers, and gardeners who perform less than 52 hours of work during a 3-month period. It was subsequently amended to preserve the 52-hour exemption.
The amendments were not enough to save this bill, as lawmakers and many of you were concerned that it could increase costs for homeowners. Although this bill died in committee, my advice to friends and family still stands: if you like to sleep well, hire licensed contractors to work on and around your home.
John P. Kamin is a workers' compensation defense attorney and partner at Bradford & Barthel's Woodland Hills location, where he heads the firm's Sports Law Division and watches the recent legislative efforts. Mr. Kamin previously worked as a journalist, where he reported on work-related injuries in all 50 states. Feel free to contact John at jkamin@bradfordbarthel.com or at (818) 654-0411
Viewing this website does not form an attorney/client relationship between you and Bradford & Barthel, LLP or any of its attorneys. This website is for informational purposes only and does not contain legal advice. Please do not act or refrain from acting based on anything you read on this site. This document is not a substitute for legal advice and may not address every factual scenario. If you have a legal question, we encourage you to contact your favorite Bradford & Barthel, LLP attorney to discuss the legal issues applicable to your unique case. No website is entirely secure, so please be cautious with information provided through the contact form or email. Do not assume confidentiality exists in anything you send through this website or email, until an attorney/client relationship is formed.