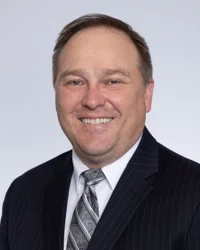 In today's BLOG post by the Bradford & Barthel Sports Department, we'll touch on why Tiger Woods' comeback is amazing, the tax reform bill's impact on golf, the loss of a local orthopedist who was big in the workers' compensation golfing community, and more. If you need help getting your sports claims back into the swing of things by disputing questionable claims, please click here for more information.
Tiger Woods presented the world of orthopedic medicine with a walking conundrum – can a middle-aged man with four left knee surgeries and four back surgeries compete at a high level in a sport with one of the highest occupational codes?
Woods kicked off the 2018 season of the PGA Tour with a bang with five top 25 finishes in his first seven events, including a second-place finish at the Valspar Championship and then a fifth place finish at the Arnold Palmer Invitational in March. Much of the PGA Tour had written Woods off after his L5-S1 fusion on April 20, 2017, which marked the fourth lumbar spine surgery that the media is aware of.
Golf is difficult on the knees and the low back, as is evidenced by its occupational code of 493. Players who make the cut find themselves walking a minimum 16-20 miles a week, while also doing all the bending and twisting that goes along with taking 1,000-plus swings.
So how is Woods able to do all that, in light of his lengthy injury history? According to this piece in Golf Digest featuring commentary from top-five instructor Jim McClean, he is finishing his swing in a way that reduces pressure on the lumbar spine. The top-notch instructor told Golf Digest that golfers with painful lumbar spines might want to consider mimicking how Woods finishes his swing. "It's a great finish for a guy with a bad back," McClean said. "Look how upright he is. The right shoulder is higher than the left. And if you drew a line from his right ear to the inside of his left foot, it's a straight line—there's no reverse-C look to his spine. That means no extra pressure on the lumbar discs."
If you watch coverage on the Golf Channel, you'll hear a number of analysts note that Woods is also using his back less and swinging more with his arms. It's common knowledge that for us amateurs out there, a more arm-centric swing can result in a decrease in accuracy with the driver. For a professional like Woods, that means that his laser-like accuracy with his drives now results in the occasional miss when he doesn't commit to a shot. An example would be the drive that he blasted out of bounds on the left side of Hole 16 of the Arnold Palmer Invitational, which cost him a chance at the lead. (He was only one shot behind the leader at the time.) Unlike us amateurs, Woods is good enough to fix that – he hit his next drive right down the middle of the fairway a lengthy 358 yards.
Of course, there are many other professional golfers who are also playing hurt out there. As Rotowire has noted, bad backs and painful wrists tend to dominate the PGA's injuries list, in addition to the occasional lower extremity injury.
The most recent example is Tony Finau, who famously dislocated his ankle while celebrating a hole-in-one at the Masters' Par 3 Contest the day before the actual tournament began. Finau went on to play the entire four-day tournament and take 10th place, which is pretty incredible when one considers how difficult the Masters are.
So as the US Open and the other big events on the PGA's calendar approach, keep an eye out for the injured golfers like Finau and Woods, and watch them compete at the highest level.
OTHER NEWS AND NOTES
The California workers' compensation and golf community recently lost a family member with the untimely passing of Dr. Roger Sohn, an orthopedist and widely-used agreed medical evaluator who was also a great golfer. Sohn organized an annual golf tournament in the Palm Desert that was quite popular with many folks in the Southern California workers' compensation community, and his presence will be widely missed.
Golf is no longer deductible from your federal tax bill. Unfortunately, the tax reform bill that was passed by the federal government in December 2017 deleted the "client entertainment" deduction for golf. Some in the golf industry are at little worried at the potential impact of that provision, as it was pretty common for businesses of all sorts to take clients out for a round, only to write it off. According to Golf.com, businesses can still take a deduction for half of any pre or post-round meals.
The U.S. Open will be in California in 2019, 2021, and 2023. Pebble Beach will host the U.S. Open in 2019, Torrey Pines will host it in 2021, and the Los Angeles Country Club will host it in 2023. Yes, that is the same Los Angeles Country Club near Wilshire and Santa Monica boulevards that workers' compensation attorneys drive by numerous times a year to take doctor depositions. Needless to say, there will be fewer doctor depositions scheduled for that week.
John P. Kamin is a workers' compensation defense attorney and partner at Bradford & Barthel's Woodland Hills location, where he heads the firm's Sports Law Division. Mr. Kamin previously worked as a journalist, where he reported on work-related injuries in all 50 states, and his golf handicap index is currently a 13.3. Feel free to contact John at jkamin@bradfordbarthel.com or at (818) 654-0411.
Viewing this website does not form an attorney/client relationship between you and Bradford & Barthel, LLP or any of its attorneys. This website is for informational purposes only and does not contain legal advice. Please do not act or refrain from acting based on anything you read on this site. This document is not a substitute for legal advice and may not address every factual scenario. If you have a legal question, we encourage you to contact your favorite Bradford & Barthel, LLP attorney to discuss the legal issues applicable to your unique case. No website is entirely secure, so please be cautious with information provided through the contact form or email. Do not assume confidentiality exists in anything you send through this website or email, until an attorney/client relationship is formed.