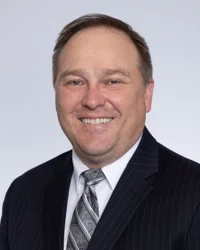 The 2017 legislative session may have been a relatively quiet one for Californians seeking workers' compensation reform, but a closer look at lawmakers' activity shows that significant changes are likely on the way in the next three years.
Many of our clients have shown an interest in curtailing cumulative trauma (CT) claims, which account for 10% of the claims in the Los Angeles and Long Beach regions according the WCIRB. In August 2017, WCIRB Executive Vice President David Bellusci noted "sharp growth" in CT claims.
Assemblyman Adam Gray (D-Merced) introduced AB 221 in January 2017, which would have made it more difficult for applicants and lien claimants to collect on low-value CT claims. For instance, the bill would have barred employer liability for medical treatment if the applicant could not satisfy one of the following four criteria:
The treatment was authorized by the employer.
The injury to the body part or body parts for which the treatment was provided has been accepted by the employer.
The appeals board, after an evidentiary hearing or stipulation of the parties, finds the injury to the body part or body parts for which the treatment was provided was compensable.
The employee has undergone an evaluation by a qualified medical examiner, pursuant to Section 4600, or an agreed medical examiner and the evaluating physician has determined that the claimed occupational disease or cumulative injury was caused, in whole or in part, by the employment.
The bill would have also barred defendant liability for medical liens if the amount of the Compromise and Release was less than $25,000.
Despite the fact that the bill failed to make it out of the Assembly Insurance Committee, Gray vowed not to give up on CT reform in future legislative sessions. It's natural to take such claims with some skepticism, but Gray has succeeded with controversial efforts in the past – he was the author of AB 1244, which was the bill that allowed the Division of Workers' Compensation to stay or suspend lien claimants accused or convicted of criminal charges.
In June 2017, Gray told WorkCompCentral that he is interested in targeting cappers with future legislation. In that very article, WorkCompCentral's intrepid team of journalists reported that they were able to arrange legal representation by posing as an injured worker and going through one of the companies facing criminal charges from the Orange County District Attorney.
Don't be surprised if Gray targets workers' compensation system's "bad actors" again in 2018.
Meanwhile, the California Applicant's Attorneys Association (CAAA) vowed to renew its efforts to push legislation barring apportionment in specific scenarios after Gov. Jerry Brown vetoed Assembly Bill 570. This bill would have barred apportionment for physical injuries to pregnancy, childbirth, or other medical conditions related to pregnancy or childbirth.
Brown's basis for vetoing the bill was that the workers' compensation system already has a gender-neutral system that provides permanent disability for industrial injuries, and that the bill "would create a gender-based classification and would not be likely to withstand constitutional challenge."
The bill was supported by most unions and CAAA, with insurance and employer lobbyists leading the opposition. Gov. Brown has vetoed similar bills in the past. CAAA blasted the governor with a statement criticizing his veto of this bill, and will likely try again in 2018 and thereafter.
Speaking of the governor, it's important to note that Gov. Brown will not be around forever, as his term expires on Jan. 7, 2019. The primary election for the gubernatorial seat is on June 5, 2018, with the general election falling on Nov. 6, 2018. That means that Brown will have one last chance to sign or veto any bills, before his term expires. The 2018 deadline date for Brown to sign new bills into law is Sept. 30, 2018.
Who will replace him? Well, the L.A. Times did an excellent job of listing all of the potential candidates a this July 31, 2017 election preview. Employers may want to note that one of the early favorites is Lieutenant Gov. Gavin Newsom, who is very popular with the marijuana lobby.
2017 RECAP
With all that being said, let's take a look at the most important pieces of legislation from the 2017 legislative session:
Most important bills signed into law by the governor that take effect in 2018
AB 1422: This bill is "follow-up legislation" to last year's anti-fraud bill, AB 1244. This year's bill closes some of AB 1244's loopholes by specifically authorizing the DWC to stay the liens of providers who are charged with fraud in the workers' compensation system or other group health programs such as Medicare or Medicaid, and to continue that stay until the providers' suspension proceedings are concluded by the DWC. The new law also clarifies that a provider can be suspended if they file a guilty plea.
SB 489: This bill gives hospitals up to 180 days to submit bills for emergency room treatment and other emergency services that were provided in a licensed acute care hospital. Previously, hospitals had only 30 days to submit bills. The California Hospital Association had requested this change after determining that SB 1160 (from the 2016 legislative session) had a drafting error that mentioned a 30-day window. The Association noted that 30 days was often insufficient to determine if a work-related injury occurred, and also stated that emergency physicians would be unable to bill sufficient amounts for care provided after the 30-day period expires.
AB 44: This new law requires employers to immediately provide a nurse case manager to employees who are injured in the course of employment during domestic terrorist attacks. The case managers would help injured workers obtain necessary medical care. This bill's fine print notes that these requirements only take effect in situations where the Governor declares a state of emergency due to an act of domestic terrorism.
SB 306: This bill permits the Division of Labor Standards Enforcement to investigate suspected retaliation or discrimination against employees who engage in "protected conduct." It provides remedies including "reinstatement or employment and reimbursement for lost wages and work benefits." The California Workers' Compensation Institute has issued a bulletin stating that the "protected conduct" could include workers' compensation claims or testimony involving coworkers' claims.
SB 189: This new law would take effect on July 1, 2018, and lowers the threshold for corporate owners to exempt themselves from workers' compensation coverage. The bill reduces the ownership threshold for corporate officers and board members from 15% to 10% in order to exempt themselves from workers' compensation coverage. The law also establishes a conclusive presumption that a person who signs a waiver is not an employee covered by the workers' compensation policy.
SB 17: This legislation requires pharmaceutical manufacturers to notify government health plans and carriers about plans to increase prices more than 16% over a two-year period, and to provide information explaining what changes or improvements to the drug caused the price increase. It appears to be an effort to warn payers about unexpected price increases, which can impact payers' medical spend significantly.
AB 40: This bill allows doctors to access the CURES prescription database through third-party vendors.
SB 430: This legislation permits CIGA to buy reinsurance from reinsurers who are not members of CIGA; on the condition that they are licensed in California and that the Insurance Commissioner has approved the reinsurance contract.
SB 54: This bill calls for the California Attorney General to publish new "model" policies limiting California agencies' ability to notify and assist federal immigration authorities with the identification of potential immigration violations. The model policies are due by Oct. 1, 2018, and would include the Division of Workers' Compensation.
Bills that were held over for lawmakers to consider during the 2018 legislative session:
SB 617: Bars apportionment to genetic and hereditary factors. This bill would overturn a District Court of Appeal's decision in City of Jackson v. WCAB (Rice), which affirmed a decision to apportion a significant percentage of a workers' permanent disability to nonindustrial causes that included genetic factors. WorkCompCentral reported that this bill is on a two-year track, so the fact that it went unsigned by the governor is not a big deal.
AB 553: This bill is also on the two-year path. Under this proposal, the state would have to disburse any leftover money in the Return-to-Work Supplement Program. The Department of Industrial Relations would be required to divide it equally among all injured workers who received payments during that year.
SB 183: This bill bars federal immigration agents from ICE from entering a state building without a warrant.
Notable dead bill that never made it to the governor's desk, but could come up again in the future:
SB 562: The "Healthy California Act" would have created a single-payer health care system and established a committee to study how to incorporate workers' compensation system into that system. This bill was criticized as being a hastily-created response to Republicans' attempts to repeal or amend Obamacare, and never made it through the state Assembly.
John P. Kamin is a workers' compensation defense attorney at Bradford & Barthel's Woodland Hills location, where he heads the firm's Sports Law Division. Mr. Kamin previously worked as a journalist, where he reported on work-related injuries in all 50 states. Feel free to contact John at jkamin@bradfordbarthel.com or at (818) 654-0411.
Viewing this website does not form an attorney/client relationship between you and Bradford & Barthel, LLP or any of its attorneys. This website is for informational purposes only and does not contain legal advice. Please do not act or refrain from acting based on anything you read on this site. This document is not a substitute for legal advice and may not address every factual scenario. If you have a legal question, we encourage you to contact your favorite Bradford & Barthel, LLP attorney to discuss the legal issues applicable to your unique case. No website is entirely secure, so please be cautious with information provided through the contact form or email. Do not assume confidentiality exists in anything you send through this website or email, until an attorney/client relationship is formed.