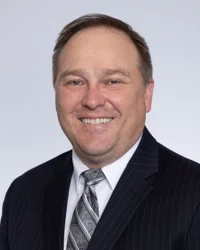 Many lien claimants are able to ignore a provision of Senate Bill 863 requiring notices of representation, primarily because judges and attorneys are not requiring lien representatives to produce them.
When lawmakers approved Senate Bill 863 in September 2012, they added a provision to Labor Code 4903.6 mandating that all lien claimants provide notices of representation to employers, employers' representatives, the applicant, and the applicant's representative.
http://law.onecle.com/california/labor/4903.6.html
The statute requires lien claimants to provide the notices within five working days of acquiring or changing their lien representatives, and the notices must list the legal name, address, and telephone number of the representative.
The legislative intent underlying the change was to prevent fraudulent hucksters from "settling" cases, when they actually have no relationship with the lien claimant whatsoever. In other words, the change was intended to protect employers and insurers from fraudsters who would pretend to represent a lien claimant, and then disappear with the money.
In general, lien claimants frequently file these notices of representation via EAMs, as the hiring of a lien representative often coincides with the formal filing of a lien claim.
However, a handful of workers' compensation judges at Southern California boards have discovered that the names on the notices of representation often do not match the names of the lien representatives who appear at the board.
This begs the question of why a lien claimant would file a notice of representation, and send a different person to handle the appearance? The answer lies in staffing difficulties.
Many lien collectors employ multiple lien representatives who appear at each board, and it is most profitable to assign as many cases as possible to each lien representative. When one of a lien representative's cases becomes more time-consuming than the others due to a trial or disagreements over documentation, another lien representative will often step in and handle their other cases.
As an industry rule, it's commonly known that most lien collection businesses tend to have high turnover rates among their lien representatives, and therefore employ in-house managers who are more likely to stay with the company longer. Some lien collectors are having the in-house manager put his or her name on the notice of representation, only to send an underling to the board.
Lien claimants of record are also to blame, as they frequently fail to recognize a lien conference or trial is on calendar until the very last minute. This leads to the last-minute hiring of a lien representative on the day before or the day of a lien conference, leaving insufficient time to fill out their notices of representation.
Regardless of why there are flawed or nonexistent notices of representation, most judges are not sticklers for lien representatives' notices of representation.
As a result, some lien representatives fail to bring along notices of representation altogether. For those that have notices of representation, the notices are frequently missing the telephone number and address of the lien representative.
A handful of judges at Southern California boards strictly enforce Labor Code 4903.6(b) by questioning lien representatives about their flawed notices of representation. These judges refuse to allow lien representatives to sign onto the Minutes of Hearing, and will not sign off on settlements with those lien representatives.
Unfortunately for defendants, these judges are few and far between.
To sidestep the judges who require the notices of representation, lien representatives are now objecting to those judges when lien conferences are scheduled. It is an imperfect strategy as the WCAB still sets lien conferences with those judges from time to time, but the lien representatives appear to be satisfied with that approach for the time being.
All in all, this situation will continue to persist until more defendants make efforts to have this statute enforced at all the boards.
John P. Kamin is an associate attorney for Bradford &Barthel, LLP (Woodland Hills).  He can be reached at jkamin@bradfordbarthel.com.
Viewing this website does not form an attorney/client relationship between you and Bradford & Barthel, LLP or any of its attorneys. This website is for informational purposes only and does not contain legal advice. Please do not act or refrain from acting based on anything you read on this site. This document is not a substitute for legal advice and may not address every factual scenario. If you have a legal question, we encourage you to contact your favorite Bradford & Barthel, LLP attorney to discuss the legal issues applicable to your unique case. No website is entirely secure, so please be cautious with information provided through the contact form or email. Do not assume confidentiality exists in anything you send through this website or email, until an attorney/client relationship is formed.