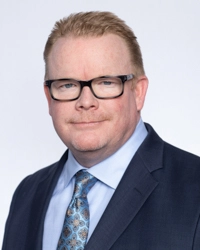 A Workers' Compensation case gets filed. The case is accepted and treatment ensues. The Injured Worker goes back to work modified duty for six months and then gets fired for cause (insubordination and incompetence). Applicant later alleges entitlement to 2 years of retroactive total temporary disability indemnity worth $88,000 including the lien of Employment Development Department.
What Result?
Trial and victory for our client!
The Court's attention was drawn to the following cases:
(1) Modified work provided until termination for cause (insubordination) relieving defendant of later Temporary Disability obligation (Drews 69 CCC 799).
(2) Terminated employee. No Temporary Disability due if fired for unrelated reason. (Fernandez** 30 CWCR p.224 citing Hardware Mutual (Hargrove) 32 CCC 291).
The honorable WCJ correctly held, "[h]ad applicant not been terminated [for cause] she would have continued to perform those modified duties, so applicant's injury is not the reason for her wage loss after her termination date…because applicant was not entitled to temporary disability, the Employment Development Department is not entitled to reimbursement on its lien."
The key to the outcome was the credible testimony of the employer witness who testified modified work would have remained available but for applicant's termination for incompetence and insubordination. Applicant argued her employer saddled her with an unmanageable workload and discriminated against her because she filed a workers' compensation claim. Evidence introduced at trial however documented applicant's substandard work both before and after her industrial injury. The judge found the Injured Worker's termination was based on poor job performance and unrelated to her workers' compensation injury.
This issue comes up repeatedly for employers. Do we fire a substandard employee who coincidentally happens to be on modified duty and risk temporary disability exposure or large liens from the Employment Development Department? The next time your insured is faced with this scenario, have them call us. We would be happy to go over the facts and assist in clearing up any confusion about their rights!
Remember to have fun out there!
Michael D. Patrick, Certified Workers' Compensation Legal Specialist, is a Partner out of B&B's Sacramento Office. He can be reached at mpatrick@bradfordbarthel.com.
---
** Panel Decisions are not binding precedent on the Appeals Board Panels. Labor Code §115. California Code of Regulations Title 8 Section 10341.
Viewing this website does not form an attorney/client relationship between you and Bradford & Barthel, LLP or any of its attorneys. This website is for informational purposes only and does not contain legal advice. Please do not act or refrain from acting based on anything you read on this site. This document is not a substitute for legal advice and may not address every factual scenario. If you have a legal question, we encourage you to contact your favorite Bradford & Barthel, LLP attorney to discuss the legal issues applicable to your unique case. No website is entirely secure, so please be cautious with information provided through the contact form or email. Do not assume confidentiality exists in anything you send through this website or email, until an attorney/client relationship is formed.