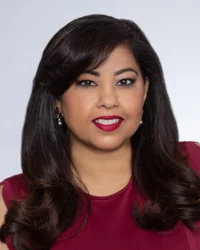 Partner Tema Levine of our Tarzana office had a recent case designated as a Significant Panel Decision!!

A 56 year-old store manager was terminated for allowing an under age employee to drive a forklift. Post termination, the manager filed 3 claims. On each Application, applicant's attorney failed to disclose he had represented this man on 3 earlier claims. To be exact, applicant had 7 prior claims resulting in substantial settlements, including compensation for the same parts of the body he was now alleging against our employer. In addition, applicant filed a wrongful termination, wage and hour discrimination, and 132a actions.
Given the significant prior litigation history, B&B attempted to take applicant's deposition via videotape. Applicant refused to proceed with the deposition unless the video camera was turned off. Despite a properly noticed deposition, applicant and his attorney walked out of the deposition claiming defendant required "good cause" to videotape a deposition.
Ms. Levine filed a motion to compel.
Siding with the defense, the WCJ noted that Labor Code §5710 specifically states depositions in workers' compensation proceedings may be taken in the same manner as in civil actions. That section also specifically incorporates provisions of the Code of Civil Procedure, including §2025.330(c), which allows for videotaped depositions. There is nothing in C.C.P. §2025.330(c) that requires a party to make a showing of good cause before videotaping a deposition. A deponent has a right to move for a protective order to quash, or change the manner of taking a deposition. C.C.P. §2025.420, it is the Applicant who has the burden of proof under Labor Code §3202.5 to show there are sufficient grounds for the protective order.
Finding Applicant presented NO evidence whatsoever that Defendant's purpose in videotaping the deposition was to intimidate, embarrass or oppress Applicant, nor any evidence why submitting to a videotaped deposition would cause him significant prejudice or irreparable harm, the WCJ and WCAB permitted the recording to proceed. The WCJ wryly noted: "If recording the deposition in that manner helps Applicant appreciate the gravity of the proceeding, and causes him to more carefully consider his responses to ensure their accuracy, where is the harm and prejudice in that?"
Congratulations, Tema!
Tahmeena I. Ahmed, Managing Partner, Client Relations, is based out of the firm's Tarzana office. Tahmeena can be reached at tahmed@bradfordbarthel.com.
Viewing this website does not form an attorney/client relationship between you and Bradford & Barthel, LLP or any of its attorneys. This website is for informational purposes only and does not contain legal advice. Please do not act or refrain from acting based on anything you read on this site. This document is not a substitute for legal advice and may not address every factual scenario. If you have a legal question, we encourage you to contact your favorite Bradford & Barthel, LLP attorney to discuss the legal issues applicable to your unique case. No website is entirely secure, so please be cautious with information provided through the contact form or email. Do not assume confidentiality exists in anything you send through this website or email, until an attorney/client relationship is formed.