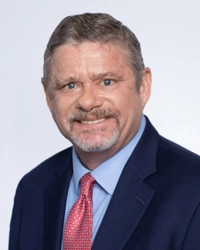 The BIG trial is about to begin. The defense attorney (DA) scans the waiting room for the star defense witness (Star) to arrive. DA and Star have spoken about this case at great length. The matter cannot be won without Star. But where is Star?
"My witness will show up," mumbles DA to himself. "He's got to show up."
But when the judge looks to DA to begin his defense, Star is no where to be seen.
DA stutters.
DA stammers.
DA, scratching his head, recalls a couple of cites and mumbles something about Kuykendall and Tyler. 2
DA asks for a continuance…
"Denied!" hisses the judge (was there a smirk on the WCJ's lips when DA suggested that Kuykendall and Tyler should be applied to defendants too?).
The dreamed-of take nothing is nothing but that… a dream, and a nightmare at that.
What happened?
Who knows?
Star got cold feet? Star caught a cold? Star was in a motor vehicle accident?
The answer really doesn't matter. How could this nightmare have been avoided?
Answer: The Friendly Subpoena.
Too many defendants—believing they can rely on their own defense witnesses to appear—fail to take the necessary precautions to avoid disaster.
Your witness may, and probably does, have every intention to arrive at the appointed trial time. But even the best laid plans sometimes go awry. If (when?) a witness fails to appear, the judge can and often will submit the case without the proposed testimony. By subpoenaing your own witness, you dramatically decrease the chances of the case being submitted without the proposed defense testimony! Even a good and reasonable excuse (flat tire, MVA, etc.) may be ignored by the WCJ if you have failed to plan for such a problem.
Plan Against Disaster
Phone your witness:
Advise your witness that a subpoena is on its way and that it is "friendly."

3

Do your witness and yourself a big favor. Help them to avoid the shock of "being subpoenaed." Give them the "heads up." And let them know that this is for everyone's protection. Explain that, if they should unavoidably be forced to miss the trial, you can demonstrate to the WCJ that they have been subpoenaed and, thus, a continuance is proper.
Confirmation:
Along with the subpoena, send a confirming letter to your witness. Use it to memorialize the time and date of the appearance. Provide your witness with information as to how to contact you both at your office and – most importantly – at trial time. Now is the time to share your cell phone number!
Get It In Writing:
Along with the subpoena and confirmation letter, include a written "Confirmation of Receipt of Subpoena" that your witness can sign, date and return to you. A SASE (self-addressed stamped envelope) is a nice touch at this point.

4

Get Witness Contact Information:
The last thing you'll want to worry about at trial is how to contact your missing witnesses. Request that your witness share his/her cell phone number so as to ensure you can contact them on the day of trial.
The costs of this plan? Minimal! A couple of letters, a subpoena, a self-addressed stamped envelope…these make up one of the most cost-effective insurance policies available.
Can you really afford to have Star Witnesses miss their big day in court?
Donald R. Barthel is a Founding Partner of Bradford & Barthel, LLP, as well as B&B's Rating & File Consultation Services. Mr. Barthel is an acknowledged expert regarding the AMA Guides to the Evaluation of Permanent Impairment and the 2005 PDRS. Much of his time is dedicated to teaching these topics to adjusters, human resource directors, employer representatives, attorneys and physicians throughout California and the United States. Have a PDRS or AMA Guides question? Call Don Barthel at (916) 996-1263 or email him at dbarthel@bradfordbarthel.com.
---
1 Apologies to the 2000 film starring Ashton Kutcher, Seann William Scott and Jennifer Garner: "Dude, Where's My Car?," which – per a New York Times review – was "lazy, flighty and disconnected" and "strictly lightweight.." See http://movies.nytimes.com/movie/review?res=9B0DE2D81639F935A25751C1A9669C8B63.
2 Kuykendall vs. WCAB (2000), 79 Cal. App. 4th 396; 94 Cal. Rptr. 2d 130; 2000 Cal. App. LEXIS 222; 65 Cal. Comp. Case 264 stands for the proposition that, "based on the constitutional mandate to accomplish substantial justice, the WCJ has a duty to develop an adequate record." Similarly, Tyler vs. WCAB (1997), 56 Cal. App. 4th 389; 65 Cal. Rptr. 2d 431; 1997 Cal. App. LEXIS 562; 62 Cal. Comp. Case 924, discusses the WCJ's duty to properly develop the trial record and declares the principle that allowing full development of the evidentiary record to enable a complete adjudication of the issues is consistent with due process in connection with workers' compensation claims.
3 To the unseasoned witness, receiving a subpoena can be an intimidating experience. With all its legal gobbly-gook and mumbo-jumbo (subpoena translates to "under punishment" in Latin), a subpoena can be a rather scary order from a court for the recipient to appear!
4 This confirmation can be short and sweet: "I, witness name, confirm that I have received a subpoena to appear at trial in the matter of name of case. I agree to appear and testify in this matter on date."
Viewing this website does not form an attorney/client relationship between you and Bradford & Barthel, LLP or any of its attorneys. This website is for informational purposes only and does not contain legal advice. Please do not act or refrain from acting based on anything you read on this site. This document is not a substitute for legal advice and may not address every factual scenario. If you have a legal question, we encourage you to contact your favorite Bradford & Barthel, LLP attorney to discuss the legal issues applicable to your unique case. No website is entirely secure, so please be cautious with information provided through the contact form or email. Do not assume confidentiality exists in anything you send through this website or email, until an attorney/client relationship is formed.