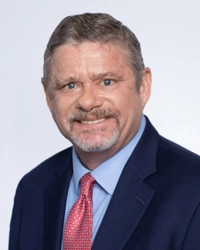 You can't believe everything you read…
According to the Department of Industrial Relations website, the Anaheim WCAB District office is located at:
1661 N. Raymond Avenue Ste 200, Anaheim, CA 92801-1162
WRONG!
Although the Anaheim office was on Raymond for many years, it moved on Monday, December 22, 2008.
The new address:
1065 N. PacifiCenter Dr., Suite 170
Anaheim, CA 92806
Phone: 714-414-1800
Although the main reception area is on the first floor, WCAB offices are now on the first and second floors.
Would somebody please tell the Department of Industrial Relations?
Donald R. Barthel is a Founding Partner of Bradford & Barthel, LLP as well as B&B's Rating & File Consultation Services. Mr. Barthel is an acknowledged expert regarding the AMA Guides to the Evaluation of Permanent Impairment and the 2005 PDRS. Much of his time is dedicated to teaching these topics to adjusters, human resource directors, employer representatives, attorneys and physicians throughout California and the United States. Have a PDRS or AMA Guides question? Call Don Barthel at (916) 996-1263 or email him at dbarthel@bradfordbarthel.com.
Viewing this website does not form an attorney/client relationship between you and Bradford & Barthel, LLP or any of its attorneys. This website is for informational purposes only and does not contain legal advice. Please do not act or refrain from acting based on anything you read on this site. This document is not a substitute for legal advice and may not address every factual scenario. If you have a legal question, we encourage you to contact your favorite Bradford & Barthel, LLP attorney to discuss the legal issues applicable to your unique case. No website is entirely secure, so please be cautious with information provided through the contact form or email. Do not assume confidentiality exists in anything you send through this website or email, until an attorney/client relationship is formed.