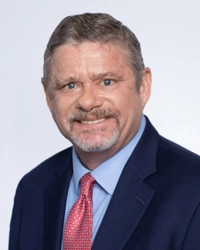 The California Supreme Court, in a unanimous opinion filed on 5/3/07, issued a stunning defeat to the California Applicants' Attorneys Association. The decision (which involved five cases: Brodie/Welcher/Strong/Lopez/Williams) concluded that in cases in which the applicant received a prior permanent disability award, apportionment of permanent disability is calculated by determining the overall percentage of PD and subtracting the percentage of PD caused by other factors, including the prior PD award.
How many options did the court have? This is best illustrated by Nabors v. SCIF, 70 CCC 704, a 2005 en banc decision. In that matter, the applicant had a prior Stipulated Award of 49%. His most recent (and currently litigated) injury resulted in a total of 80% PD. The following were the various potential methods for calculating apportionment:
Formula A: 80% PD – 49% PD = 39% PD ($22,610.00)
Formula B: 461.5 weeks – 234.75 weeks = 226.5 weeks ($38,505.00)
Formula C: $118,795.00 – $42,476.00 = $76,319.00
As illustrated by the above, whether we are required to subtract percentages, weeks, or money is not merely an esoteric issue. $54,000.00 hung in the balance!
Why was this now an issue?
California had used Formula A (percentages) for over 30 years. The issue was originally settled by the California Supreme Court in Fuentes v. Workers' Comp. Appeals Bd. (1976) 16 Cal.3d 1. Relying on Labor Code §4750, the Court decided that California would subtract percentages from percentages (Formula A). The Court focused heavily on Labor Code §4750 in reaching their conclusion. 1
With the passage of SB899 on April 19, 2004, many things changed. Relevant to Fuentes was the fact the Labor Code §4750 was repealed. With the repeal of Labor Code §4750, applicant attorneys everywhere insisted that the reasoning found in Fuentes had been undercut.
The foregoing led to great confusion. The WCAB and various Courts of Appeal reached three different conclusions, with the WCAB and some Courts of Appeal adopting Formula A, and other Courts of Appeal adopting multiple variations of Formula C. 2
Stated the California Supreme Court's unanimous decision; "Having reviewed both the language of Senate Bill No. 899 (2003-2004 Reg./Sess.) and its legislative history, we conclude Formula A, the Formula approved by Fuentes, remains the law."
California Employers…CONGRATULATIONS!
Don Barthel is a co-founder of Bradford & Barthel, LLP and a founder of B&B Rating Services.
---
1 Labor Code §4750 provided: "…an employee who is suffering from a previous permanent disability or physical impairment and sustains permanent injury thereafter shall not receive from the employer compensation for the later injury in excess of the compensation allowed for such injury when considered by itself and not in conjunction with or in relation to the previous disability. The employer shall not be liable for compensation to such an employee for the combined disability, but only for that portion due to the later injury as though no prior disability or impairment had existed."
2 I am unaware of any published opinion having adopted Formula B.
Viewing this website does not form an attorney/client relationship between you and Bradford & Barthel, LLP or any of its attorneys. This website is for informational purposes only and does not contain legal advice. Please do not act or refrain from acting based on anything you read on this site. This document is not a substitute for legal advice and may not address every factual scenario. If you have a legal question, we encourage you to contact your favorite Bradford & Barthel, LLP attorney to discuss the legal issues applicable to your unique case. No website is entirely secure, so please be cautious with information provided through the contact form or email. Do not assume confidentiality exists in anything you send through this website or email, until an attorney/client relationship is formed.