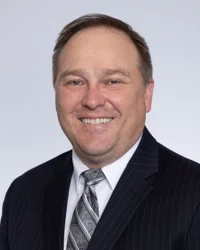 Gov. Gavin Newsom ended a relatively quiet 2023 legislative session with vetoes of a few key workers' compensation bills on Independent Medical Review, PTSD presumptions, and skin cancer.
The governor had one month to approve or veto bills sent to his desk, with Oct. 15 marking the end of the month. Now that that date has passed, the dust has settled.
Of all the legislative action to date, the most noteworthy bills were all vetoed. The most noteworthy bill he vetoed was Assembly Bill 1213. This legislation would have provided additional temporary disability in cases where Independent Medical Review authorizes medical treatment previously denied by utilization review.
This bill never had unanimous assent, as politicians in both the state Assembly and Senate voted against it in key floor votes.
AB 1213's key language said it would provide for additional temporary disability in the following scenarios:
When utilization review denied medical care, and
When Independent Medical Review or the WCAB overturns a denial of medical care,
Any temporary disability benefits owing from the date of the UR denial through the date of the Independent Medical Review decision would not count toward the 104-week cap on temporary disability benefits.
Newsom said in a veto message that the bill was not supported by enough data to show that it would be effective and efficient.
"Realigning incentives is an important policy tool to deliver on our shared goal of returning injured workers back to work," he said. "Such realignment should be done cautiously to avoid further friction in the system that frustrates the objective of providing timely treatment, prompt payment of benefits and returning injured workers back to work. Unfortunately, this bill does not strike the right balance."
PTSD PRESUMPTION
The governor also vetoed a bill that would have created a new PTSD presumption for state medical providers who work for numerous state agencies, including the Department of Corrections and Rehabilitation, the State Department of Developmental Services, and the State Department of State Hospitals. Specifically, it would have created the presumption for registered nurses, psychiatric technicians, and other medical and social service providers.
In his veto message, Newsom warned that any new presumptions must be backed by sufficient data to show that the presumption is warranted. Here, that data was missing, he said.
"PTSD is compensable under the workers' compensation system," he wrote. "However, altering the burden of proof through a presumption should be provided sparingly and based upon the unique hazards or proven difficulty of establishing a direct relationship between a disease or injury and the employee's work. Although well-intentioned, the need for the presumption envisioned by this bill must be supported by clear and compelling evidence."
This quote becomes more interesting when one considers the fact that Gov. Newsom personally created a Covid-19 presumption via executive order, and then shepherded a bill with three Covid-19 presumptions through the Legislature in September 2020.
Coincidentally, there has been no effort to extend those Covid-19 presumptions past the end of 2023, so those will expire too.
ALSO VETOED: SKIN CANCER PRESUMPTION, PTSD PRESUMPTIONS
The governor also vetoed Senate Bill 391, which would have made more officers from the Fish and Wildlife and Parks and Recreation departments eligible for a skin cancer presumption.
In his veto message, Newsom noted that skin cancer is still compensable without the presumption, and that he vetoed a similar bill in 2021. (AB 334 was the similar bill in 2021.)
According to the California Legislature's website, the state Senate is considering whether it should try to overturn the Governor's veto.
Gov. Newsom had a similar veto for Assembly Bill 699. This bill would have expanded existing presumptions for full-time members of the City of San Diego Fire-Rescue Department's Boating Safety Unit, and also extended the timeframe for them to file for these presumptions. It would have expanded the list of existing presumptions to PTSD or exposure to biochemical substances.
APPROVAL OF SB 623, AB 621, AB 336
The governor approved Senate Bill 623, Assembly Bill 621, and Assembly Bill 336.
SB 623 postponed the statutory presumption which states that PTSD is an occupational condition for first responders. The presumption was set to expire on 1/1/25. Now that the bill is approved, that presumption will not expire until 1/1/29.
AB 621 removed limitations for death benefits for specific workers in the Department of Forestry and Fire. Now that the bill has become law, families of state firefighters can now collect both work comp and PERS death benefits.
AB 336 requires contractors to submit their work comp coverage application and classification codes to the state's Contractor State License Board. This is intended to prevent contractors from intentionally misclassifying their workers.
LOOKING FORWARD
As we look to 2024, two thoughts come to mind:
Will 2024 be the year of the omnibus workers' compensation reform bill that has been rumored since 2020? The governor's appetite for reforms may have diminished in 2023, amid the major labor strikes that dominated California headlines for most of the summer. It's possible that Newsom did not want to run afoul of labor unions during a tense summer that featured strikes of nurses, actors, and writers.
As noted above, the Covid-19 presumptions also expire on 12/31/23, absent additional action from the governor. This would mean the end of the Covid-19 first responder and outbreak presumptions, which will save employers and administrators the trouble of sorting through Covid testing data to determine if there are outbreaks.
Got a question about workers' compensation defense issues or pending legislation? Feel free to contact John P. Kamin. Mr. Kamin is a workers' compensation defense attorney and partner at Bradford & Barthel's Woodland Hills location, where he monitors the recent legislative affairs as the firm's Director of the Editorial Board. Mr. Kamin previously worked as a journalist for WorkCompCentral, where he reported on work-related injuries in all 50 states. Please feel free to contact John at jkamin@bradfordbarthel.com or at (818) 654-0411.
Viewing this website does not form an attorney/client relationship between you and Bradford & Barthel, LLP or any of its attorneys. This website is for informational purposes only and does not contain legal advice. Please do not act or refrain from acting based on anything you read on this site. This document is not a substitute for legal advice and may not address every factual scenario. If you have a legal question, we encourage you to contact your favorite Bradford & Barthel, LLP attorney to discuss the legal issues applicable to your unique case. No website is entirely secure, so please be cautious with information provided through the contact form or email. Do not assume confidentiality exists in anything you send through this website or email, until an attorney/client relationship is formed.