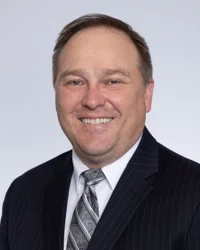 The 2nd District Court of Appeal has now completed oral arguments and is considering final briefing in the dispute over whether the Workers' Compensation Appeals Board's "grant for study" process is constitutional or not.
The appellate court held oral arguments in the case of Earley et al. v. WCAB, No. B318842, on March 29, 2023, and the case has now entered the supplemental briefing stage.
The appellate court said on its website that once supplemental briefing is completed, the case will be submitted for decision. The first supplemental brief was filed by the petitioning applicants on May 15, and more briefs are sure to follow in the next two months.
The case arose in 2022 when multiple applicant's attorneys filed a petition challenging the "grant for study" practice as unconstitutional.
To be clear, the "grant for study" refers to the following situation:
A trial judge issues a decision.
A party who is unhappy with the decision files a petition for reconsideration with the Appeals Board.
The Appeals Board issues a brief decision granting reconsideration, but states that they need more time to review the case before issuing a decision. (Note: By "granting reconsideration," they are merely granting it to study the matter further – no decision has been issued on whether the relief sought in the petition is appropriate or not.)
A long time (sometimes multiple years) before a decision on the petition for reconsideration is issued.
However the appellate court rules, it appears that hundreds of cases could be impacted by the ruling. According to WorkCompCentral and the briefs filed in the case, it appears that at least 500 cases could be affected by the appellate court's decision.
Your humble blogger is loathe to predict the appellate court's options, because appellate justices have a long history of creative solutions and interpretations that nobody would have ever thought of. That disclaimer aside, two of the potential options appear to be:
The appellate court could say that the grant for study process was constitutional, leaving those cases as they are – awaiting a decision on reconsideration.
The appellate court could say that the grant for study process was unconstitutional, and vacate all of those grant for study orders. That could arguably create an avalanche of complex cases that suddenly need decisions from the WCAB.
Regardless, one of the many root causes of this was the fact that the WCAB was relatively understaffed for years, and the Covid-19 pandemic certainly didn't help things. To put the icing on the cake, the 60-day timeframe to issue a decision on reconsideration pursuant to Labor Code 5909 may not be so realistic in cases featuring thousands of pages of exhibits, multiple case numbers, and complex legal arguments.
With that in mind, the real solution to the "grant for study" situation and the problems that led to it lies with the state Legislature. Perhaps the 2nd DCA's decision will help call attention to that.
California lawmakers have hinted at an omnibus reform bill after Gov. Newsom's successful 2022 re-election. Well, if an omnibus reform bill is in the works, it would behoove the state to consider expanding the WCAB's operations, commissioners, and support staff. And if that is still unlikely to help the WCAB meet LC 5909's 60-day deadline, then maybe lawmakers need to expand LC 5909's deadline to 90 days, or even 120 days.
CONCLUSION
Ironically, it's been quite popular for state lawmakers to propose all kinds of bills that would expand workers' compensation benefits, while paying little attention to the agency that decides whether those benefits are warranted or not. If one reads the briefs filed in the Earley case, it's clear that it's time for our lawmakers to show some more budgetary and legislative love to our friends at the Appeals Board. Hopefully the 2nd DCA's impending decision will prompt some action on the legislative front.
Got a question about workers' compensation defense issues or pending legislation? Feel free to contact John P. Kamin. Mr. Kamin is a workers' compensation defense attorney and partner at Bradford & Barthel's Woodland Hills location, where he monitors the recent legislative affairs as the firm's Director of the Editorial Board. Mr. Kamin previously worked as a journalist for WorkCompCentral, where he reported on work-related injuries in all 50 states. Please feel free to contact John at jkamin@bradfordbarthel.com or at (818) 654-0411.
Viewing this website does not form an attorney/client relationship between you and Bradford & Barthel, LLP or any of its attorneys. This website is for informational purposes only and does not contain legal advice. Please do not act or refrain from acting based on anything you read on this site. This document is not a substitute for legal advice and may not address every factual scenario. If you have a legal question, we encourage you to contact your favorite Bradford & Barthel, LLP attorney to discuss the legal issues applicable to your unique case. No website is entirely secure, so please be cautious with information provided through the contact form or email. Do not assume confidentiality exists in anything you send through this website or email, until an attorney/client relationship is formed.