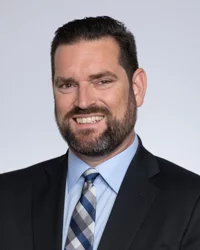 After a brief timeout, out-of-state NFL teams have returned to defending injury claims at the California WCAB.
In 2013, the Legislature specifically amended Labor Code 3600.5 to take non-California injury claims out of California courts in situations where the applicant does not actually play in California. However, following the recent WCAB decision in Moore v Cleveland Browns (2022 Cal. Wrk. Comp. P.D. LEXIS 380), LC 3600.5's legal protections have started to feel as empty as an NFL stadium on Tuesday.
The focus in the Moore case is on where the individual was hired. This particular NFL player had contacts with the Cleveland Browns, the Green Bay Packers, Seattle Seahawks, and Philadelphia Eagles. He did not play any games in California or play for any California teams.
While the WCAB decision in Moore did cite Labor Code 3600.5 on 12 occasions, the exception from Workers' Compensation claims contained in Labor Code 3600.5(d) was not referenced at all. This section provides that
"With respect to an occupational disease or cumulative injury, a professional athlete and his or her employer shall be exempt from this division when all of the professional athlete's employers in his or her last year of work as a professional athlete are exempt from this division pursuant to subdivision (c)"
Since California loves to have one code section refer to another, we must travel back to Labor Code 3600.5(c) which also states
"With respect to an occupational disease or cumulative injury, a professional athlete who has been hired outside of this state and his or her employer shall be exempted from the provisions of this division while the professional athlete is temporarily within this state doing work for his or her employer"
These sections, along with the remaining subsections, allow for out-of-state sports teams to compete in California while allowing the workers' compensation system of their home state to be the "exclusive remedy against the employer" for an "employee while working for the employer in this state." (See Labor Code 3600.5(c)(2)).
The WCAB's focus in Moore was on the offers to come play, which were made by each team outside of California. However, the mere fact that both the agent and the applicant were in California during part of the negotiation period was considered enough contact in California to confer jurisdiction.
The fact that contracts were entered into and signed in Ohio, Wisconsin, Washington, and Pennsylvania, was not enough to take jurisdiction away from California. The WCAB focused on the initial contact with the applicant by each team and his agent, which took place in California, usually by phone.
Despite the lack of any requirement to hire him or enter into any contact, the WCAB found that the initial contact was enough to show an intent to employ, and therefore California workers' compensation coverage comes into play. The initial contact by the teams calling the applicant's agent in California was essentially the beginning of the hiring process, and therefore conferred jurisdiction.
This decision is in direct conflict with the Court of Appeal's prior determination in Tripplett v WCAB, so an appeal of the WCAB decision is likely to be undertaken by the defense in Moore. The WCAB attempted to distinguish the Tripplett case from the Moore case, but the basis for the distinction was not very clear as the primary difference in the claims seems to be that the applicants have different names.
In all seriousness, both cases involve NFL players that lived in California and worked for non-California teams. Given the factual similarities here, and that the Court of Appeal has already spoken on this issue, clarification regarding the Moore decision is surely needed.
If out-of-state NFL claims are allowed to return to California, an influx of new claims is expected for injuries ranging from orthopedic complaints to brain injury due to CTE. While the season is far from over, the score of this game is currently Applicants 7, Employers 0.
See More:
Zane P. Uribarri is a partner at Bradford and Barthel's Ontario office, where he aggressively defends against workers' compensation claims. If you have questions about workers' compensation defense issues, please feel free to contact Zane at zuribarri@bradfordbarthel.com or by calling 909.476.0552.
Viewing this website does not form an attorney/client relationship between you and Bradford & Barthel, LLP or any of its attorneys. This website is for informational purposes only and does not contain legal advice. Please do not act or refrain from acting based on anything you read on this site. This document is not a substitute for legal advice and may not address every factual scenario. If you have a legal question, we encourage you to contact your favorite Bradford & Barthel, LLP attorney to discuss the legal issues applicable to your unique case. No website is entirely secure, so please be cautious with information provided through the contact form or email. Do not assume confidentiality exists in anything you send through this website or email, until an attorney/client relationship is formed.