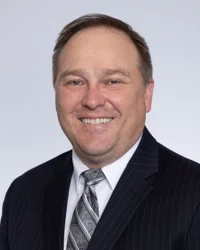 California's 2018 Fair Chance Act and subsequent legislation that makes it more difficult for employers to avoid hiring ex-cons often has negative effects on both employers and employees, and tend to show its ugly head in the workers' compensation system.
In 2018, California's Fair Chance Act took effect, which generally bars employers with five or more employees from asking job applicants about their conviction history before making a job offer. It was more commonly known as "ban the box" law, which refers to removing the box on the job application which asks if the applicant has ever been convicted of a felony.
In 2023, lawmakers have now proposed SB 809's Fair Chance Act of 2023, which would make it even harder for employers to avoid hiring ex-cons. The bill made CalChamber's "2023 Job Killer List," which the Chamber and others say the bill would prohibit most criminal background checks.
The problem with this type of legislation is that it produces negative results that occur years later, when it leads to problematic workers' compensation claims.
First and foremost, these laws beg the question:
Wouldn't you like to know if your coworker was convicted of violent crimes like:

Attempted murder
Assault and battery
Armed robbery

Is it fair to employees who work graveyard shifts to have to unknowingly spend their shifts with someone who was convicted of a violent crime?
Shouldn't employers who have basic monetary transaction information at stake have stronger protections against hiring ex-cons?
Frankly, one would think that if California lawmakers actually cared about employee safety, they would increase employers' ability to sniff out criminal convictions for violent crimes and crimes of moral turpitude, and strengthen those employers' ability to keep those offenders out of the workplace.
This is not to say that job applicants with criminal histories do not have constitutional rights. Your humble blogger is empathetic toward those with criminal backgrounds, and I do have good friends who work with parolees that have done hard time. They will tell you that a great number of parolees are indeed just happy and grateful to be out of the system, and will do anything to avoid re-entering the system. If you ask these parolees to jump, they'll ask "How high?"
The problem is that not all ex-cons are grateful and willing to play by the rules. Those same friends who work with ex-cons will also remind you that any segment of the population will have a small percentage of people who will always do the worst things possible. That includes parolees.
In defending workers' compensation claims, it's common to see ex-cons doing the following:
Picking violent fights with coworkers
Being investigated by law enforcement for recent violent crimes outside the workplace that appear to be impacting their workplace behavior
Continued drug use
Use of fake identification and Social Security Numbers in an effort to dodge authorities for unsavory reasons
Lying about being temporarily totally disabled, or other elements of their workers' compensation claims
Having a plethora of sketchy auto accident claims
When workers' compensation defense attorneys see these things, we investigate them. And if we find hard evidence of workers' compensation fraud, we report it to the appropriate authorities (and are often ignored by those same authorities).
But by the time these types of facts reach my desk, it's already too late – a claim has reached my desk after an ex-con's fistfight with a coworker happened, or after the applicant got fired for years of unlawful behavior. By now, years of problematic behavior have occurred and probably impacted numerous employees in that same workplace.
If employers were able to weed those violent ex-cons out of the workplace, that fistfight never happens, or the years of stealing never occurs.
At the very least, allowing employers to be more aware of criminal background information would allow them to increase protections for innocent employees who don't have criminal backgrounds. (For instance, an employer could choose not to schedule the employee who did hard time for violent crimes with the innocent teenager on the graveyard shift.)
The sad thing is that lawmakers seem more concerned with handcuffing employers with onerous rules and regulations that decrease workplace safety. It's time to restore some sanity to the workplace and for lawmakers to empower employers against hiring people who endanger innocent employees.
Got a question about workers' compensation defense issues or pending legislation? Feel free to contact John P. Kamin. Mr. Kamin is a workers' compensation defense attorney and partner at Bradford & Barthel's Woodland Hills location, where he monitors the recent legislative affairs as the firm's Director of the Editorial Board. Mr. Kamin previously worked as a journalist for WorkCompCentral, where he reported on work-related injuries in all 50 states. Please feel free to contact John at jkamin@bradfordbarthel.com or at (818) 654-0411.
Viewing this website does not form an attorney/client relationship between you and Bradford & Barthel, LLP or any of its attorneys. This website is for informational purposes only and does not contain legal advice. Please do not act or refrain from acting based on anything you read on this site. This document is not a substitute for legal advice and may not address every factual scenario. If you have a legal question, we encourage you to contact your favorite Bradford & Barthel, LLP attorney to discuss the legal issues applicable to your unique case. No website is entirely secure, so please be cautious with information provided through the contact form or email. Do not assume confidentiality exists in anything you send through this website or email, until an attorney/client relationship is formed.