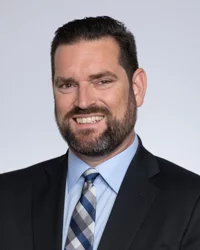 The Division of Workers' Compensation has issued revised PQME evaluation regulations that permanently incorporate some of the pandemic-era rules allowing for remote evaluations and longer scheduling timeframes.
The regulations, which were posted on Feb. 2, 2023 can be found here. While we know our readers just love to comb through regulatory legalese (wink wink), let's go ahead and break down these recent changes and the impacts on medical-legal evaluations anyways.
COVID RULES BECOMING PERMANENT
The most striking change in the new regulations is the permanent adoption of the remote evaluation rules that began nearly three years ago during COVID.
New Rule 46.3 was an emergency rule but now provides for "a remote health evaluation" where the medical-legal evaluator can "see and hear each other" but are not in the same location. The regulation allows for videoconferencing or teleconferencing technology to be used, but specifies that there must be a video and audio connection and that the doctor be able to conduct the evaluation with the same standard of care as an in-person evaluation.
The regulation does specify that this method may only be used when a "hands-on physical evaluation is not necessary" and the following four conditions are met:
The issue to be addressed is AOE/COE, termination of benefit payments, or to address a dispute regarding work restrictions.
Written agreement to the remote evaluation by the injured worker, the PQME, and either the carrier or the employer.
A remote evaluation is appropriate and ethical under both the accepted medical practices and the 5th Edition of the AMA Guides.
The PQME states that an in-person physical exam is not necessary.
In many instances, the PQME may not be able to conduct a remote evaluation based on the above criteria. For example, range of motion for the shoulders under Chapter 16.4 requires careful measurements of flexion, extension, abduction, and adduction, not to mention internal and external rotation. The act of taking these measurements alone would seem to require trained medical personnel to be present not only to ensure that full effort is being made, but also to take accurate measurements.
Arguably, any internal complaint is affected to some degree by an individual's blood pressure which would also require an in-person evaluation for accurate blood pressure measurements to be taken.
The old emergency regulation allowed for a remote evaluation if the applicant had to travel outside their immediate household for the evaluation. The new regulations first subsection states that the evaluator may conduct a remote evaluation if the issue to be addressed is AOE/COE, termination of benefit payments, or to address a dispute regarding work restrictions.
However, if the claim is accepted and the applicant has not reached a permanent and stationary status, it appears that agreeing to a remote evaluation is not possible. One way to address these limits would be to always ask the evaluator to comment on work restrictions and whether the applicant can return to work, and this brings the issue under the umbrella of the new regulations which allow for a remote evaluation.
WHAT TO DO IF YOU PREFER IN-PERSON EVALUATION
There are many times when the defense wants a PQME evaluation to take place in person, where the physician can not only interact with the applicant but can also get a better sense of the applicant's level of truthfulness.
Since a written agreement for a remote evaluation must be signed off by the carrier or employer, then simply not agreeing to the remote evaluation will take the case out of this new section and an in-person evaluation will be needed. As a practice tip, I would always document why there is an objection to the remote evaluation and list the reasons to justify withholding consent to the remote evaluation.
DEADLINE CHANGES
The remaining regulatory changes to 8 CCR 31 and 8 CCR 34 increase the length of time for exam scheduling. Initial and Re-evaluations under ML 201 & ML 202 can now be set within 90 days of the appointment request, and the party with the legal right to set the evaluation may extend that time to 120 days. The parties jointly may waive the 120 day limit.
The parties may also agree to allow the initial evaluation to take place at any office the PQME has on file with the Medical Director, and subsequent re-evaluations may be done at offices within a reasonable distance from the applicant's residence. If an evaluation is cancelled by the PQME, it must now be rescheduled within 60 days under the new rules.
TAKEAWAYS
The additional 30 days added to the time deadlines will likely cause PQME evaluations and reports to issue later than before.
As for remote evaluations, while the remote evaluations may be more convenient, they must only occur when appropriate to ensure accurate results.
Zane P. Uribarri is a partner at Bradford and Barthel's Ontario office, where he is a member of the firm's Covid Response Team. If you have questions about workers' compensation defense issues, please feel free to contact Zane at zuribarri@bradfordbarthel.com or by calling 909.476.0552.
Viewing this website does not form an attorney/client relationship between you and Bradford & Barthel, LLP or any of its attorneys. This website is for informational purposes only and does not contain legal advice. Please do not act or refrain from acting based on anything you read on this site. This document is not a substitute for legal advice and may not address every factual scenario. If you have a legal question, we encourage you to contact your favorite Bradford & Barthel, LLP attorney to discuss the legal issues applicable to your unique case. No website is entirely secure, so please be cautious with information provided through the contact form or email. Do not assume confidentiality exists in anything you send through this website or email, until an attorney/client relationship is formed.