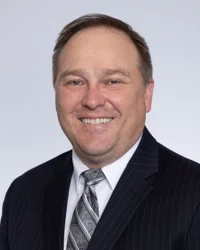 All parties in the California workers' compensation system should avoid the temptation to cut corners when it comes to Medicare, especially in lieu of the Medicare Secondary Payer Act and the tremendous powers it affords to the federal government.
In practice, there are times when an applicant is unclear, evasive, or even untruthful about whether they are a Medicare beneficiary. Other times, that Medicare status will prove inconvenient for the applicant's attorney, and will lead that attorney to pitch "creative" ideas around having to get a Medicare set-aside. And on occasion, a codefendant may even suggest that a Medicare set-aside is unnecessary, even though there is evidence that a MSA is definitely needed.
We at Bradford & Barthel routinely identify and question these red flags and recommend that clients a) have their vendor confirm that an evasive applicant is a Medicare beneficiary, b) obtain a MSA when appropriate, and c) to resolve any potential conditional payments issues.
During your humble blogger's time at WorkCompCentral, the undersigned had the "pleasure" of covering Medicare reimbursement suits in federal court.
The federal government has pursued reimbursement of Medicare funds from settlements of all shapes and sizes, ranging from less than $100,000 all the way up to $300 million. They do so via the Medicare Secondary Payer Act (MSPA), which has clauses that can actually entitle the federal government to receive "double damages" for conditional payments made.
When the feds eye a settlement for reimbursement under the MSPA, they have been known to sue every party in the case individually, thus requiring every party to get their own individual defense counsel. The litigation can drag on for years and years, racking up costs for everybody, with the dread of double damages lingering overhead.
Needless to say, the specter of a Medicare reimbursement suit outweighs all else. It outweighs the interests of evasive applicants, inconvenienced applicants' attorneys, and codefendants who want to skip the MSA and conditional payments processes.
The mere cost of obtaining independent counsel could instead be spent on a vacation on a warm, sunny beach, instead of in a gloomy federal courtroom. So the next time an opponent suggests an alarming or sketchy idea to sidestep Medicare's interests, imagine that warm beach, compare it to the thought of a federal courthouse, and take the high road with the MSPA in mind.
Got a question about workers' compensation defense issues? Feel free to contact John P. Kamin. Mr. Kamin is a workers' compensation defense attorney and partner at Bradford & Barthel's Woodland Hills location, where he monitors the recent legislative affairs as the firm's Director of the Editorial Board. Mr. Kamin previously worked as a journalist for WorkCompCentral, where he reported on work-related injuries in all 50 states. Please feel free to contact John at jkamin@bradfordbarthel.com or at (818) 654-0411.
Viewing this website does not form an attorney/client relationship between you and Bradford & Barthel, LLP or any of its attorneys. This website is for informational purposes only and does not contain legal advice. Please do not act or refrain from acting based on anything you read on this site. This document is not a substitute for legal advice and may not address every factual scenario. If you have a legal question, we encourage you to contact your favorite Bradford & Barthel, LLP attorney to discuss the legal issues applicable to your unique case. No website is entirely secure, so please be cautious with information provided through the contact form or email. Do not assume confidentiality exists in anything you send through this website or email, until an attorney/client relationship is formed.