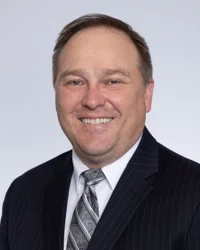 As the holiday season kicks into full gear, we at Bradford and Barthel want to wish you and your loved ones happy holidays and a happy new year.
While the past year had its hurdles, it seemed to have more of a sense of normalcy for work comp practitioners when compared to its predecessors in 2020 and 2021.
One area where things went a little more smoothly was telephonic and videoconference hearings.
Remote hearings were the norm in 2022, and people seemed to settle into that after two years of practice. There were far fewer instances of someone putting a weekday judge's calendar on hold and making 40 attorneys, a judge, and a secretary listen to elevator music.
More people now know where the "mute" button is on our phones, and almost everyone is aware that they need to spell their names for the judge.
The past few years have featured some unique and humorous instances involving telephonic court hearings, so here are some of those greatest hits of people who should have put their phones on mute:
During a Monday morning roll call, the judge asks for an attorney's name, and a dog barks in response. The judge asked again, the dog barked again. The judge asked a third time, the dog answered a third time. At this point, laughter ensued, because what else can one do in that situation.
The practitioner who hasn't put himself on mute with four hearings in front of four judges, who doesn't seem to mind making Judge A's calendar listen to his conversation with Judge B.
The grumbler – the salty practitioner who thinks that they are on mute, but are not. Sometimes they grumble about themselves or their own situation using creative language. Other times, they grumble with colorful language about the parties who are literally on the line, listening to everything they say. (Not recommended.)
Bathroom sounds. (Gross.)
The loud chewer, who is blissfully unaware that the morning court calendar is listening to their granola breakfast.
The applicant (and occasional attorney) with small children who was invited to call into the court call and doesn't put their phone on mute. Thus, they are making an entire courtroom full of people listen to their toddler watching and singing along to Cocomelon.
Speaking of children, your humble blogger's own progeny once pulled the plug on the modem during an online presentation, leaving dozens of people wondering where I had departed to. This unexpected development quickly led to a new permanent location for the modem. While this ruffled my feathers a bit, it was still preferable to the "crayons in the oven" incident, which we have permanently expunged from the record and will never speak of again.
Regardless of the infraction, we all make mistakes – so if it was your furry friend barking at the judge, or your toddler regaling us with Jingle Bells, we forgive you.
With that in mind, let's look forward to another new year in 2023. We at Bradford & Barthel wish you and your loved ones safe and happy holidays, and a happy new year! We look forward to working with all of you in 2023.
Got a question about workers' compensation defense issues? Feel free to contact John P. Kamin. Mr. Kamin is a workers' compensation defense attorney and partner at Bradford & Barthel's Woodland Hills location, where he monitors the recent legislative affairs as the firm's Director of the Editorial Board. Mr. Kamin previously worked as a journalist for WorkCompCentral, where he reported on work-related injuries in all 50 states. Please feel free to contact John at jkamin@bradfordbarthel.com or at (818) 654-0411.
Viewing this website does not form an attorney/client relationship between you and Bradford & Barthel, LLP or any of its attorneys. This website is for informational purposes only and does not contain legal advice. Please do not act or refrain from acting based on anything you read on this site. This document is not a substitute for legal advice and may not address every factual scenario. If you have a legal question, we encourage you to contact your favorite Bradford & Barthel, LLP attorney to discuss the legal issues applicable to your unique case. No website is entirely secure, so please be cautious with information provided through the contact form or email. Do not assume confidentiality exists in anything you send through this website or email, until an attorney/client relationship is formed.