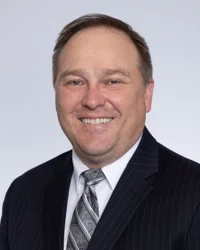 A new bill proposed by state lawmakers would require employers to provide workers' compensation coverage for any workers who are performing labor within the employer's usual course of business, regardless if they are employed by a staffing agency.
Assembly Bill 2614, introduced by Assemblyman Freddie Rodriguez (D-Chino), seeks to change how employees of staffing agencies and labor contractors are insured. Long story short, as long as the company who contracts out for temporary workers has the "temps" doing work within the hiring company's "usual course of business," then the hiring company must also list them on its insurance policy.
The bill is far from becoming law – it must pass through the entire state Assembly, then be approved by the Senate, then be signed by Gov. Gavin Newsom into law.
What problem is this bill trying to fix? Well, the bill says that "some employers with poor workers' compensation risk are reclassifying their employees as temporary staffing employees or employees of labor contractors in order to hide the employee in the workers' compensation coverage of the labor contractor."
Your humble blogger would like to see evidence of that. The bill seeks to punish the entire staffing agency and labor contractor sector of the labor market for the practices of a few bad actors over the years.
Over the years, there definitely have been a handful shady staffing agencies going and disappearing every 2-3 years. That being said, they still must procure work comp coverage, and frankly, when I'm a codefendant of one of those agencies, I've still been able to find that coverage for them on most of the cases.
That being said, the majority of these staffing and labor companies are acting in a reputable manner. This bill would threaten the entire temporary labor industry by basically eliminating the reason for why they exist – employers don't want/need to create an employment relationship with people it needs on a short-term business. This bill threatens the industry's reputable staffing agencies with insolvency.
This seems unfair in lieu of the fact that there are numerous factual scenarios where it makes sense to use staffing agency employees as "temps" who are performing work within the hiring entity's course of business.
For instance, when your humble blogger was a college student, I got a data entry job for a large group health insurer that I never would have been able to land if they didn't farm it out to a staffing agency. They needed someone to do about two months worth of mind-numbing data entry, and I was happy to do it as long as I got to listen to Paco de Lucia, the world's best flamenco guitarist, on my headphones. The pay was good, and they didn't have to find a spot to "keep me" on after the data entry was completed. Frankly, it wasn't really the type of company that had openings for 19-year-olds.
In that scenario, it made sense to hire a temporary worker like me to plug in health care data into a database, and then we all went our separate ways. I had no intention of being their long-term employee, and neither did they – so a temporary relationship made the most sense for both. I remained on the staffing agency's work comp coverage, and the health insurer didn't have to add me to their roster of employees.
Was I performing work within the group health company's course of business? Well yes, typing in data is a thing that most insurance company employees do – I just happened to type in more than the average employee, that's all.
Setting my experience aside, let's go back to my use of the phrase "farm it out" – the bill also threatens the agricultural industry's use of temporary workers who are provided to big farms via labor contractors. The big farms need a bunch of people to help gather a harvest of whatever crop they're growing for a total of two months a year, and will hire labor contractors to provide temporary laborers to pick those crops.
This bill would force those big farms to take on these crop-pickers as employees, even though the labor contractors are the ones who ensure that the laborers are the ones who are getting year-round work with as many as 5-10 farms.
You know what's funny about these examples? Neither have employers reclassifying employees that they clearly hired as "employees of a staffing agency."
At the end of the day, I still want to hold the shady operators who give staffing agencies a bad name accountable. I'm not arguing to let them off the hook. But as an Uninsured Employers Benefits Trust Fund attorney will tell you, there are already legal requirements in place that require staffing agencies to obtain work comp coverage for their employees.
Nuking the entire staffing agency and labor contractor industry to quell the actions of a few bad actors simply doesn't make sense. This bill is the equivalent of using a shotgun for pest control – it'll cause a whole lot more damage than intended, and a few of the critters might still escape anyways.
See More:
Got a question about workers' compensation defense issues or pending legislation? Feel free to contact John P. Kamin. Mr. Kamin is a workers' compensation defense attorney and partner at Bradford & Barthel's Woodland Hills location, where he monitors the recent legislative affairs as the firm's Director of the Editorial Board. Mr. Kamin previously worked as a journalist for WorkCompCentral, where he reported on work-related injuries in all 50 states. Please feel free to contact John at jkamin@bradfordbarthel.com or at (818) 654-0411.
Viewing this website does not form an attorney/client relationship between you and Bradford & Barthel, LLP or any of its attorneys. This website is for informational purposes only and does not contain legal advice. Please do not act or refrain from acting based on anything you read on this site. This document is not a substitute for legal advice and may not address every factual scenario. If you have a legal question, we encourage you to contact your favorite Bradford & Barthel, LLP attorney to discuss the legal issues applicable to your unique case. No website is entirely secure, so please be cautious with information provided through the contact form or email. Do not assume confidentiality exists in anything you send through this website or email, until an attorney/client relationship is formed.