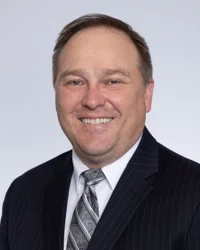 California's 2021 legislative session ended with Gov. Gavin Newsom signing a number of smaller bills into law, while the bills with the largest changes failed to make it to the finish line.
Part of the reason in the slowdown in legislation was that the recently re-elected governor survived a recall election in 2021 and will face another general election in November 2022 to see if he can serve a second term. The last thing a politician wants to do is upset the apple cart before running for a second term.
Another factor that could have played into the legislative slowdown was the fact that the world is still grappling with the pandemic. With pandemic legislative presumptions being approved in 2020, there may have been hesitancy to approve more changes for employers and insurers, especially in light of the fact that the current economic and regulatory environment is proving to be quite turbulent already.
Combine the pandemic with the re-election strategies, and that appears to have left little appetite for workers' compensation reforms in the year of 2021.
That being said, some bills were signed into law in 2021, so let's take a closer look at those.
APPROVED: SB 331
As our very own Brittany Rothe-Kushel wrote a few months ago, Gov. Newsom signed SB 331 into law. This bill requires changes to nondisparagement clauses and nondisclosure language (NDAs) that are found in general releases.
As of 1/1/22, general releases will have to include the following sentence:
"Nothing in this agreement prevents you from discussing or disclosing information about unlawful acts in the workplace, such as harassment or discrimination or any other conduct that you have reason to believe is unlawful."
Employers should quite literally copy and paste that sentence into the general releases, as it is explicitly mentioned in the statute. What does that sentence mean? It means that employees can still disclose factual information on any type of harassment, discrimination, and retaliation, despite your general release with an NDA and settlement.
To be clear, the bill still allows parties to use general releases with settlements. It even still allows for NDA barring disclosure of trade secrets or things that are clearly not true.
For more on this bill, your humble blogger highly recommends that you read Brittany Rothe-Kushel's excellent post on this bill.
APPROVED: AB 1511
Assembly Bill 1511 tweaks cancellation of coverage requirements. Currently, existing law requires carriers to send notice either 10 days, or 30 days, prior to canceling a policy. To properly understand this bill, we have to understand when the 10 days apply, and when the 30-day rule applies.
The 10 days notice prior to cancellation applies when employer has:
failed to pay premiums
failed to report payroll or allow carrier to audit payroll or failure to pay additional premium based on payroll audit
made a material misrepresentation
failed to cooperate with the carrier's claim investigation
The 30 days notice applies when employer has:
failed to comply with federal or state safety orders, or the written recommendations of the carrier's loss control department
a material change in the policyholder's business that dramatically increases their level of risk
So, what's new? This bill expands those requirements by adding days to the notice requirement. It says to add the following number of days, depending on where the recipient of the notice is located:
5 days if mailed to a person in the state of CA
10 days if mailed elsewhere in the US
20 days if mailed outside the country
Should you have a case where you or a codefendant cancels coverage near a specific date of injury, these timeframes could come into play.
APPROVED: AB 1561
This bill made minor changes to who is exempted from the ABC Test. Please recall that the 2019 bill, Assembly Bill 5, mandated use of the ABC Test for purposes of determining whether a worker is an employee or an independent contractor.
However, AB 5 had many, many exceptions to that rule, and had a lengthy list of occupations stating who is not subject to the ABC Test. If a particular job was exempted from the ABC Test, then the old "right of control" test from the case of S.G. Borello & Sons, Inc. v. Dept. of Ind. Relations 19 (1989) 48 Cal.3d 341 [54 Cal.Comp.Cases 80] would be used instead.
So, what's in the 2021 bill, AB 1561? It clarified some of those exceptions by stating that insurance workers (including claims adjusters), data aggregators, and licensed manicurists are exempted from the ABC Test.
Why is that important? The ABC Test makes it easier for a court to label a worker as an employee for workers' compensation purposes.
If you have a case where you aren't sure if the ABC Test or the Borello test applies, check out Labor Code 2778 and/or AB 1561, and hit Control+F and type in the profession you're curious about.
APPROVED: SB 606
This bill strengthened Cal-OSHA's investigation powers, mandated stricter penalties, and heightened its ability to get restraining orders or injunctions.
For instance, let's say an employer has 20 different worksites, but it only had an OSHA violation at one worksite. Under this law, it requires Cal-OSHA to apply a rebuttable presumption that an OSHA violation occurred at all 20 worksites, instead of just the one. The keyword here is "rebuttable," meaning that the employer can cure the presumption by showing that the violation only occurred at that one site. That could lead to lesser penalties and legal action.
The new law also requires Cal-OSHA to issue a citation for an egregious violation for each willful and egregious violation. Each instance of this violation would be considered a separate violation for purposes of fines and penalties. What's the result? That could lead to larger fines and penalties.
Third, SB 606 allows Cal-OSHA to issue a subpoena if an employer fails to provide Cal-OSHA with requested information. And if Cal-OSHA has grounds to issue a citation, it can also request an injunction restraining an employer's operations. The bill also expands grounds for Cal-OSHA to seek a restraining order against an employer as well.
What's the purpose of this bill? It appears aimed squarely at employers who are refusing to comply with Cal-OSHA's Covid regulations.
In order to avoid problems with Cal-OSHA, employers should follow the Cal-OSHA Covid-19 regulations, and take preventative action to help prevent the spread of Covid-19 in the workplace. Doing that could help save an employer's business, and also avoid a plethora of workers' compensation claims.
APPROVED: AB 654
AB 654 states that when there is an outbreak as defined by the state, the employer must give notice to the local public health agency (usually your County Health Department) within 48 hours or one business day, whichever is longer.
The definitions of an outbreak (there are more than one) that the State Department of Public Health uses can be found here and here. Generally speaking, that definition is as follows for non-healthcare workers: three or more laboratory-confirmed cases of COVID-19 among workers within a two-week period.
However, we do recommend that you check out the aforementioned hotlinks just in case your worksite is subjected to a slightly different definition of "outbreak."
OTHER APPROVED BILLS
Here is a quick list of other smaller bills that Gov. Newsom signed into law:
FAILED BILLS
We always keep an eye on failed bills, because in the future, lawmakers will tend to submit bills with new revisions in hopes that the Legislature will approve them and Gov. Newsom will sign them into law. Here is a list of some proposals that failed to become law in 2021:
Create a statewide MPN (that language was removed from the bill by lawmakers)
Reduce the decision timeframe from the current 90-day timeframe down to 45 days for most claims (this bill died in committee)
Calls for first responders' presumption claims to have a 30-day decision timeframe (this bill died in committee)
Hiked the monetary cap on medical treatment during the decision timeframe from $10,000 up to $17,000 (this bill died in committee)
Firefighters get up to 1 year of salary continuation benefits for industrial injuries on/after 1/1/22 (vetoed)
Significant increases to EDD benefit rates (vetoed)
Requirement for the med-legal fee schedule to be updated every two years (not enough votes)
Creation of a PTSD presumption for firefighters (inactive, held over to 2022)
A proposal barring apportionment of permanent disability to race, religious creed, color, national origin, gender, marital status, sex, sexual identity, or sexual orientation (vetoed)
Skin cancer presumption for Department of Fish and Game and Department of Parks and Rec (deemed inactive, could return)
LOOKING AHEAD TO 2022
First of all, it's important to note that Senate Bill 1159 (the Covid presumption bill that became law in September 2020) will expire on Jan. 1, 2023. That date is now rapidly approaching. We will be keeping an eye on whether the Legislature takes action to extend those presumptions past Jan. 1, 2023 during the 2022 session.
With that being said, if Covid-19 cases persist and continue to be problematic, expect to see the following proposals in 2022 at the state Legislature:
Renewal of SB 1159 presumptions if Covid persists
Strengthening of Cal-OSHA, and harsher fines and penalties for employers who take a lax approach to Covid precautions
Proposals for vaccination legislation for employers and in general
Proposals regarding employer testing for Covid
Okay, enough Covid talk. What about non-Covid bills? Here's a preview of what we could see at the California Legislature in 2022:
More anti-apportionment bills
Bills proposing increases to fee schedules, ie payments to doctors
Increased penalties for wrongful denials of presumption claims (currently $10,000, but could go up to $25,000) fee schedules
A creative proposal to try and help applicants get outside MPNs
CONCLUSION
The 2021 legislative session was a relatively slow one due to the numerous elections and turbulence created by the pandemic. To be perfectly honest, the 2022 session could be quite the same.
However, should Gov. Newsom win re-election to a second term in November 2022, lawmakers have hinted at significant workers' compensation reforms in 2023 and later. Therefore, the governor's race could be quite significant for the California workers' compensation system.
We here at Bradford & Barthel will continue to update you on any legislative and regulatory changes, so please check back into the blog for regular updates.
Got a question about workers' compensation defense issues? Feel free to contact John Kamin. Mr. Kamin is a workers' compensation defense attorney and partner at Bradford & Barthel's Woodland Hills location, where he monitors the recent legislative affairs as the firm's Director of the Editorial Board. Mr. Kamin previously worked as a journalist for WorkCompCentral, where he reported on work-related injuries in all 50 states. Please feel free to contact John at jkamin@bradfordbarthel.com or at (818) 654-0411.
Viewing this website does not form an attorney/client relationship between you and Bradford & Barthel, LLP or any of its attorneys. This website is for informational purposes only and does not contain legal advice. Please do not act or refrain from acting based on anything you read on this site. This document is not a substitute for legal advice and may not address every factual scenario. If you have a legal question, we encourage you to contact your favorite Bradford & Barthel, LLP attorney to discuss the legal issues applicable to your unique case. No website is entirely secure, so please be cautious with information provided through the contact form or email. Do not assume confidentiality exists in anything you send through this website or email, until an attorney/client relationship is formed.