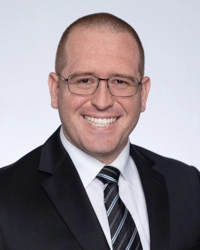 I don't know what your educational experience was like, but during my childhood I vividly recall many of my student peers waiting until the last minute to turn in assignments.
Fortunately, I was never that type of student which is probably why I am writing this article. Why do I bring up past memories of education and submitting assignments? It is because deadlines can be critical in workers' compensation, especially with medical-legal evaluations.
The California Division of Workers' Compensation announced on Oct. 4, 2021, that they will be extending the emergency regulations for medical-legal evaluations and reporting. The regulations were to help assist with the medical-legal evaluation process in light of the Covid-19 pandemic. These emergency regulations were set to expire on Oct. 11, 2021. Now they will remain in effect through Jan. 10, 2022.
It is important to be aware of the emergency regulations contained in California Code of Regulations sections 36.7 and 46.2. In general, section 36.7 allows a medical-legal evaluator to serve the reports and other related documents electronically if there is written consent and the parties are represented. Section 46.2 sets regulations for telehealth evaluations and reporting timelines. Though you should be aware of all of the information, I will focus on section 46.2, particularly subsections (b) and (c).
Section 46.2(b) allows the party with the right to set the appointment with the QME to set within 90 days from the initial request, instead of the standard 60 days. The party can then unilaterally set an appointment within 120 days if there is no appointment available. If the QME is unable to set the appointment within 120 days then either party can request a replacement panel according to section 31.5. Make sure you are aware of these extended timelines before requesting a replacement panel.
Section 46.2(c) extends the timeline for medical-legal evaluators to issue their reports by 15 days.
In short, the evaluator has 45 days to issue the initial or follow-up comprehensive medical-legal evaluation report from the date of the evaluation. The deadline to issue a supplemental report is extended to 75 days from the date the request was transmitted to the evaluator. This may affect potential objections to untimely reports and requests for replacement panels based upon untimely reporting.
As medical-legal process can have significant effect on a claim, add a reminder to your calendars and diaries that the medical-legal evaluators have extended timelines in which to set evaluations and issue their respective reports. Be aware of this information to use it to your advantage. It can help you avoid premature objections as well as defend against the opposing party's improper replacement panel request.
See More:
Zack Groothuyzen is an associate attorney at Bradford & Barthel's Fresno office, where he aggressively defends employers, administrators, and carriers against workers' compensation claims. If you have any questions about workers' compensation defense or the DWC's emergency regulations, please feel free to contact Zack at 559.442.3602 or at zgroothuyzen@bradfordbarthel.com.
Viewing this website does not form an attorney/client relationship between you and Bradford & Barthel, LLP or any of its attorneys. This website is for informational purposes only and does not contain legal advice. Please do not act or refrain from acting based on anything you read on this site. This document is not a substitute for legal advice and may not address every factual scenario. If you have a legal question, we encourage you to contact your favorite Bradford & Barthel, LLP attorney to discuss the legal issues applicable to your unique case. No website is entirely secure, so please be cautious with information provided through the contact form or email. Do not assume confidentiality exists in anything you send through this website or email, until an attorney/client relationship is formed.