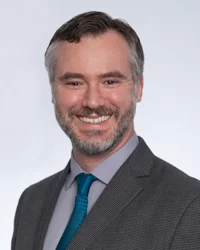 California's 4th District Court of Appeal recently issued a decision that appears to have taken a stab at killing the petition for contribution as we know it.
On Oct. 6, 2020, the appellate court denied a petition for writ of review in the case of Brotherhood Mutual Insurance Company v. WCAB (Case Number D077799) which to this reader seems to have effectively put an end to the petition for contribution.
BEFORE WE GET STARTED
First and foremost, you should note that the case we are discussing here is not a published decision, and it's only persuasive authority.
So while the 4th DCA has apparently decided that the petition for contribution should be sent to the gallows, there is no published case law that effectively confirms that. Despite those warnings, this decision is definitely worth noting because it features a panel of appellate court justices agreeing with a decision by the WCAB commissioners.
Although this decision appears to state that a petition for contribution is unnecessary, we at Bradford & Barthel still strongly recommend that attorneys file timely petitions for contribution whenever possible. If for whatever reason a petition for contribution was not timely filed, then the parties may want to take this decision into consideration.
THE BACKSTORY THAT LED TO THIS DECISION
It all started with an applicant by the name of Charles Lewis who filed a continuous trauma claim from April 11, 2016 until April 11, 2017. The employer was provided insurance coverage from GuideOne Mutual Insurance (herein GuideOne) during the last year of injurious exposure. However, through discovery, the AME in the case concluded the continuous trauma claim ended May 11, 2015. Per the medical conclusion, the previous insurance company Brotherhood Mutual Insurance Company (herein Brotherhood) had partial liability for the last year of injurious exposure.
GuideOne filed a petition for joinder of Brotherhood based on the AME findings dated August 30, 2018. Prior to obtaining an order of joinder for Brotherhood, GuideOne settled the continuous trauma claim with the applicant by compromise and release on Sept. 17, 2018. All parties conclude the one year statute of limitations for contribution per Labor Code 5500.5 started on this date. Subsequently, the court issued an order joining Brotherhood on Sept. 25, 2018.
PROCEDURALS
On January 18, 2019 GuideOne filed a Declaration of Readiness to Proceed (DOR) on the issue of "joinder order issued 10/16/2018." I am not sure where the date of 10/16/2018 came from, but this is neither here nor there. Brotherhood objected to the DOR timely arguing more discovery on the contribution issue was necessary. The parties continued to exchange correspondence regarding discovery and negotiations of settlement on the contribution issue.
Eventually, GuideOne filed a DOR again on Oct. 21, 2019 this time stating the issue was contribution. Brotherhood objected to the DOR, but at the hearing the matter was set for arbitration. Brotherhood was arguing GuideOne did not file a petition for contribution within the one year timeframe the issuance of the award and therefore, any request was barred. GuideOne argued essentially a petition for contribution was not necessary and the DOR filed Jan. 18, 2019 initiated contribution proceedings pursuant to Labor Code 5500.5.
THE APPELLATE COURT AND THE WCAB
The WCAB and appellate court both agreed with GuideOne that a petition for contribution was not necessary.
Brotherhood asserted that GuideOne never sufficiently initiated proceedings because it was required by the WCAB's regulations to do so by filing a petition for contribution. It points specifically to rule 10510, which states, "After jurisdiction of the Workers' Compensation Appeals Board is invoked pursuant to rule 10450, a request for action by the Workers' Compensation Appeals Board, other than a rule 10500 form pleading, shall be made by petition."
The appellate court agreed with GuideOne in the argument that a DOR is sufficient under CCR 10510 to initiate proceedings. Further, Labor Code 5500.5 does not specify the documents necessary to initiate contribution proceedings.
The fact that the DOR made no reference to contribution or any request for contribution proceedings against Brotherhood raised the following question – How can the WCAB and Fourth Appellate District Division 1 rely on the Declaration of Readiness to Proceed as the initiating document if contribution was not at issue?
After all, the first DOR filed by GuideOne on Jan. 18, 2019 (the proposed initiating document) only raised the issue of Joinder.
The appellate court answered this question by concluding that the DOR put Brotherhood under "constructive notice" of contribution. The decision points to the fact that Brotherhood objected to the DOR on the basis of further discovery for the issue of contribution. The parties continued on discovery and negotiations for the issue of contribution throughout the next year. Basically, Brotherhood was well aware of the contribution issue and therefore, the DOR was sufficient.
I take umbrage with this conclusion! While it is logical to conclude GuideOne was taking action on Jan. 18, 2019 to begin the process of contribution, it is still an assumed conclusion. GuideOne filed the DOR on the issue of joinder, not contribution. The issue of joinder for Brotherhood was moot as it was already achieved on Sept. 25, 2018. There is no reference to Labor Code 5500.5 or to any request for Brotherhood on resolution of contribution to initiate contribution proceedings. The DOR states under penalty perjury that he or she is presently ready to proceed to hearing on the issues and has made specific, genuine, good faith efforts to resolve the dispute. There does not seem to be any effort by GuideOne on the DOR to conclude contribution was contemplated.
The appellate court seems to chastise Brotherhood for making the same logical conclusion regarding the DOR of GuideOne. It is difficult for me to justify the allowance of a DOR which has no reference to contribution to act as the initiating document purely because Brotherhood objected on the issue of contribution.
It almost seems like the appellate court was making the "ostrich defense" argument, ie bury your head in the sand and make no reference to the potential contribution issue. I would argue if Brotherhood did not object on the grounds of continued discovery for the issue of contribution, there could be potential to construe no one was put on notice by the DOR and therefore, it is not an initiating document.
CONCLUSIONS
The appellate court's decision appears to state that there is no need for a petition for contribution anymore.
All the defendant needs to do to actively pursue contribution per Labor Code 5500.5 is file a DOR on any issue tangential to contribution whether referenced or not within one year of an award and hound the other side for settlement to support "constructive notice."
In the underlying arbitrator's "trial court" opinion that led to this decision, the arbitrator even stated that the petition for contribution would have been beneficial as it would have placed all parties on notice and neatly presented the facts.
On a practical point, this can raise an issue for any file under which the codefendant has not taken action to resolve "contribution" and has taken the "ostrich defense."
I know there are plenty of times where defendants have sat back waiting for the other defendant to file the Petition for Contribution hoping the one year passes from the award. This decision places a large hole in that defense strategy because you now have to scrutinize all DORs filed to see if anything related to contribution was referenced. If so, you have a timely contribution proceeding and the statute of limitations defense does not apply anymore – according to this decision.
All that being said, we highly recommend that defense attorneys continue to file timely petitions for contribution. After all, as the arbitrator in the case at bar suggested, a petition for contribution would have benefited all parties by placing them on notice and neatly presenting the facts.
Hayden M. Beach is a Partner at Bradford & Barthel's Woodland Hills location. If you have questions about contribution, reimbursement, or any other workers' compensation defense issues, feel free to contact Hayden at hbeach@bradfordbarthel.com or 818.654.0411.
Viewing this website does not form an attorney/client relationship between you and Bradford & Barthel, LLP or any of its attorneys. This website is for informational purposes only and does not contain legal advice. Please do not act or refrain from acting based on anything you read on this site. This document is not a substitute for legal advice and may not address every factual scenario. If you have a legal question, we encourage you to contact your favorite Bradford & Barthel, LLP attorney to discuss the legal issues applicable to your unique case. No website is entirely secure, so please be cautious with information provided through the contact form or email. Do not assume confidentiality exists in anything you send through this website or email, until an attorney/client relationship is formed..