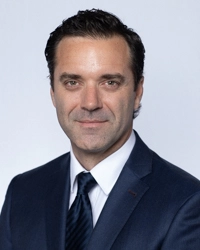 As COVID-19 spread and became a global pandemic over the course of the prior life that was mere months ago, it was increasingly difficult for the parties to a California workers' compensation claim to move the medical legal process forward.
Evaluations were cancelled, rescheduled, or the injured worker woke up that morning and decided that going to a doctor's office simply wasn't worth the risk.
Some QMEs, undoubtedly attempting to be helpful, unilaterally converted their evaluations to telemedicine. The outcome of a particular evaluation was frequently, and sensibly, dependent on the risk tolerance of the parties.
A QME who lived with elderly parents cancelled evaluations through the end of the year. An injured worker's daughter had a compromised immune system. Other evaluations were cancelled because a lockdown order went into effect mere days before the evaluation throwing travel arrangements into disarray.
Enter the DWC with emergency regulations attempting to give the medical legal process some much-needed breathing room. Draft regulations were filed with the Office of Administrative Law on May 4, 2020 for public comment through May 12, 2020. Final regulations were put into effect on May 14, 2020. These regulations are set to expire on January 12, 2020 with two possible 150 day extension periods.
QMES/AMES MAY RESCHEDULE EVALUATIONS WITHIN 90 DAYS OF LIFTING OF LOCKDOWN ORDER
As for the substance of the emergency regulations, CCR section 46.2 allows a QME or AME to reschedule an evaluation to take place within 90 days of the lifting of lockdown order. A QME or AME may interview an injured worker by telephone or video conference in the interim, pending an in person evaluation. Section 46.3(a)(3) permits the evaluation itself may be conducted through telehealth if:
The injured worker is not required to travel outside of their immediate household to accomplish the telehealth evaluation; and
There is a medical issue in dispute which involves whether or not the injury is AOE/COE (arising out of employment/course of employment), or the physician is asked to address the termination of an injured worker's indemnity benefit payments or address a dispute regarding work restrictions; and
There is agreement in writing to the telehealth evaluation by the injured worker, the carrier or employer, and the QME. Agreement to the telehealth evaluation cannot be unreasonably denied. If a party to the action believes that agreement to the telehealth evaluation has been unreasonably denied under this section, they may file an objection with the Workers' Compensation Appeals Board, along with a Declaration of Readiness to Proceed to set the matter for a hearing;
The telehealth visit under the circumstances is consistent with appropriate and ethical medical practice, as determined by the QME; and
The QME attests in writing that the evaluation does not require a physical exam.
There are two interesting points here. First, subsection (B) enumerates the necessary disputes that may give rise to a telemedicine evaluation: AOE/COE, the termination of TD benefits, and work restrictions.
Arguably then, in the context of an accepted claim with no prior MMI finding and no TD dispute a telemedicine evaluation would be inappropriate. If you are just looking for a final report and are unwilling to agree to the telemedicine evaluation, then opposing counsel will not be able to force the evaluation to move forward, but you could be waiting a while for an in-person appointment.
Second, agreement by the parties to an otherwise valid telemedicine evaluation "cannot be unreasonably denied." What is reasonable? Psychological evaluations seem to be prime candidates for telemedicine, while a surgical shoulder would seem more likely to require a hands-on evaluation. In between, I'd expect that initially we'll have a wide variety of opinions depending on your judge and particular case facts.
RELAXED TIMELINES
Timelines are significantly relaxed in subsections (b) and (c) which allow scheduling of an evaluation up to 120 days from the initial request of a party, up from 90 days. All of the CCR 38's reporting timeframes are increased by 15 days. That means initial reports must be issued within 45 days and supplementals may now be issued up to 75 days from the date of request.
Doctors have a little bit more flexibility as to where they may conduct the medical evaluation. CCR 34(b) is suspended and evaluations may now take place at the office listed on the panel or at any office listed with the Medical Director provided there is agreement by the parties. Although there is no requirement that an objection to an evaluation at an alternate location be "reasonable" I would expect that, as a practical matter, most of our judges will be inclined to move evaluations forward at alternate locations whenever possible.
Emergency regulation 36.7 addresses electronic service, which is permissible with written consent of represented parties. This is one of the things that seems likely to stick around as a "new normal" in the post-COVID-19 world.
Full text of the regulations, including comments, may be found here: https://www.dir.ca.gov/dwc/DWCPropRegs/2020/QME-Regulations/QME_Regs.htm
Ryan T. Alves is a partner and managing attorney at Bradford & Barthel's Sacramento location. If you have any questions about the emergency regulations or any other workers' compensation defense issues, please feel free to contact Ryan at ralves@bradfordbarthel.com or (916) 569-0790.
Viewing this website does not form an attorney/client relationship between you and Bradford & Barthel, LLP or any of its attorneys. This website is for informational purposes only and does not contain legal advice. Please do not act or refrain from acting based on anything you read on this site. This document is not a substitute for legal advice and may not address every factual scenario. If you have a legal question, we encourage you to contact your favorite Bradford & Barthel, LLP attorney to discuss the legal issues applicable to your unique case. No website is entirely secure, so please be cautious with information provided through the contact form or email. Do not assume confidentiality exists in anything you send through this website or email, until an attorney/client relationship is formed..