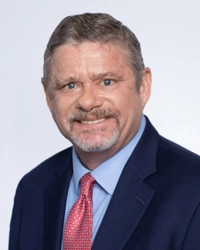 Telemedicine (aka telehealth) is nothing new. It dates back to at least 1967 when one of the first telemedicine clinics was founded at Massachusetts General Hospital. Doctors, patients and insurance carriers are increasingly utilizing telemedicine. It is often used to overcome distance barriers and to provide access to medical services that might not be consistently available in distant communities in rural areas. Patients often prefer telemedicine because it affords quick, readily accessible medical attention; providers like it because it limits the need for brick and mortar facilities and decreases the number of no shows and, perhaps most important, inexpensively brings medical attention to home bound patients who would otherwise require an ambulance or other expensive and life disrupting transportation to physicians. Other benefits include keeping patients with infectious diseases away from others (think MRSA) and decreasing the delays in getting medical attention to the patient.
Given that telemedicine has so many positive attributes (not the least of which is cost saving!), many have predicted it is the wave of the future. Will that wave sweep into the workers' compensation? What does our crystal ball say?
Telemedicine is already happening in California workers' compensation. It is off to a rocky start, however. In Beitpolous v. California Correctional Healthcare, 83 CCC 1078, the original PQME was unable to timely schedule an appointment. "A replacement panel issued…Each party struck one of the doctors leaving Behzad Emad, M.D., to perform the QME evaluation, a document identifying the panel member as the following: Behzad Emad, M.D. 'Via telemedicine….Evaluation will take place through the use of telemedicine using interactive audio, video, or data communications.'" Other than this notice on the document with the panel, defendant had no knowledge of the evaluation by telemedicine until the parties received Dr. Emad's report. Defendant objected to the report. Questions thus arose regarding admissibility.
The WCJ's Minutes of Hearing and Summary of Evidence explained how the examination had taken place:
Dr. Emad was live on screen, and applicant spoke with him directly and Joseph Tichio, D.C., QME, was present in-person with the applicant in the examination room…'Dr Emad did all the talking. He walked her through everything.' Dr. Tichio 'explained his training. He did everything in a manner that Emad could watch. He did things such (as) a check range of motion, grip strength, and other things. Emad watched all this.' Applicant indicated she was familiar with telemedicine…
Noting that Dr. Emad was granted an accommodation under the Americans with Disabilities Act (ADA) to conduct evaluations using telemedicine by the Administrative Director, the WCAB characterized how to apply section 4628(a) when telemedicine is used in a medical-legal evaluation as a "novel issue". "Unfortunately, there is little express statutory or regulatory guidance under these particular circumstances, and we are aware of no specific statute or regulation that prohibits or condones the use of telemedicine for a QME evaluation."
The WCAB, rather than addressing the appropriateness of telemedicine for medical-legals head on, skirted the issue and relied more on technical procedural arguments to order a new QME panel issue.
Dr. Tichio did not sign the report or issue any other form of verification that would establish the reliability of Dr. Tichio's measurements. In fact, neither party knew the identity or specialty of the assisting physician until the receipt of Dr. Emad's report. Consequently, since defendant had no prior notice of Dr. Emad's intention to use Dr. Tichio as a surrogate, defendant was not provided adequate opportunity to object to the use of Dr. Tichio prior to the issuance of the report.
The foregoing was found to violate section 4628(a) disclosure requirements and constitutional principles of fairness and due process which require that the identity of a physician assistant who is to physically perform the clinical examination be disclosed to the parties promptly upon the QME's selection.
Given the narrow reasoning of the WCAB, it is impossible to discern whether telemedicine evaluations will be allowed for QME evaluations. However, the smart money says this is the future for several reasons. First, this decision does not stand for the proposition that such evaluations are per se inappropriate. Second, the WCAB observed in a footnote that while the "ordinary procedure" upon a finding of an insubstantial medical report is to return the matter to the original physician for supplemental corrections, that was not an option inasmuch Dr. Emad was no longer an active QME. Reading the tea leaves, the WCAB seemed to imply that, but for Dr. Emad's unavailability, the matter would have been returned to him to provide a supplemental created as a product of telemedicine. Third, the Americans with Disabilities Act requires that a "reasonable accommodation" be provided to permit disabled persons to gain and keep employment that might otherwise be unobtainable. Presumably telemedicine would qualify as a reasonable accommodation. The Administrative Director certainly believes this is the case.
In short, although we do not have the final word as to whether telemedicine will have a future in California workers' compensation, our crystal ball says, "YES!".
Donald R. Barthel is a founding partner of Bradford & Barthel, LLP and the founder of the B&B's AMA Analysis & Rating Department. Mr. Barthel's three decade legal career has been dedicated to the defense of employers' rights in the arenas of labor law, employment law, and workers' compensation. For over a quarter century his practice has exclusively focused on workers' compensation defense. With many years' experience in southern, central and northern California, he has appeared at virtually every WCAB district office in the state. If you should have any questions regarding this article or any other legal matter, please call or text Mr. Barthel at (916) 996-1263 or email him at dbarthel@bradfordbarthel.com.
Viewing this website does not form an attorney/client relationship between you and Bradford & Barthel, LLP or any of its attorneys. This website is for informational purposes only and does not contain legal advice. Please do not act or refrain from acting based on anything you read on this site. This document is not a substitute for legal advice and may not address every factual scenario. If you have a legal question, we encourage you to contact your favorite Bradford & Barthel, LLP attorney to discuss the legal issues applicable to your unique case. No website is entirely secure, so please be cautious with information provided through the contact form or email. Do not assume confidentiality exists in anything you send through this website or email, until an attorney/client relationship is formed.