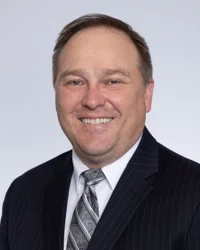 The passage of anti-fraud legislation that became effective on Jan. 1, 2017, has caused a bit of turmoil at the Workers' Compensation Appeals Board as judges, defendants, and lien claimants try to implement the new laws and the Division of Workers' Compensation refines the rules of the playing field.
Confusion reigned in early January as stakeholders struggled to interpret how exactly Senate Bill 1160 and Assembly Bill 1244 would apply. State lawmakers drafted the bills to target medical providers who have been convicted or charged with criminal fraud in the workers' compensation, Medi-Cal, and Medicare systems.
To further complicate things, the Division of Workers' Compensation had to draft emergency rules and regulations, which were eventually approved in early January after the laws had already taken effect. To date, the DWC is still working on additional rules and regulations, which many anticipate will be completed around midsummer.
With all that going on, many insurance carriers, employers, and administrators have contacted Bradford & Barthel, LLP to figure out just what the heck is going on, and how it will impact their upcoming lien conferences that will not wait for the confusion to subside.
The most common question appears to be: how do I determine if a lien claimant is stayed? Fortunately, the answer is easy:
If the lien claimant has been charged with criminal fraud, they are automatically stayed under Senate Bill 1160 as a matter of law. This applies to the vast, vast majority of questionable lien claimants, as there are very few lien claimants who have been actually convicted of criminal fraud. Most cases are still pending. The automatic stay remains in effect until the criminal case has reached its disposition.
If the lien claimant has been convicted of fraud and their criminal case is over, the DWC can suspend them under the new rules and regulations. Please note that in order for this suspension to happen, the DWC must issue a notice of intent to suspend, with 10 days for the lien claimant to object. If the lien claimant objects, the lien claimant gets a hearing within 30 days, before the suspension can take effect. This currently applies to only a handful of lien claimants, due to the relatively low number of convictions to date.
This begs the question – how can I determine if a lien claimant is charged or convicted? The easiest way lies at your fingertips – do a quick search online.
To the DWC's and WCAB's credit, the state has been maintaining a list of "criminally charged providers." This is available at this link: http://www.dir.ca.gov/Fraud_Prevention/
But what if your lien claimant isn't on that list, yet you vaguely remember that this claimant raised red flags in the past? In that case, I check out a local news service to see if they have been charged.
For instance, my former employer, WorkCompCentral, does an excellent job of documenting any and all criminal cases that they can find that pertain to the workers' compensation system. Just plug the name of the lien claimant into their search engine and see what pops up. (I recommend organizing your results by "time," so the most recent article is at the top.)
These articles frequently include links to the indictments, legal briefs, and court opinions themselves. And if you want to go straight to the source, one can always go to the website for the actual court itself, and pay to download the various pleadings in that case. Those per-page court website download fees can tally up rather quickly, so you may want to keep that in mind before busting out your wallet.
One common misconception in our industry: there are a lot more convictions then there actually are. In fact, I have identified only a handful over the years. This is because of several facts:
It takes a long time to successfully prosecute a case of criminal fraud;
Prosecutors are often chasing the bigger fraud cases, which involve mountains of evidence and can take years to litigate. In 2013, I reported on how the Orange County District Attorney's Office is pursuing widespread billing fraud, which could lead to tens of millions of dollars of damages across numerous carriers. As one can imagine, actually proving widespread billing fraud means bringing the entire paper trail into evidence, which quite literally means bills across thousands and thousands of work comp claims.
In short, our prosecutors are attempting to achieve an extremely difficult goal for the greater good of carriers, employers, and administrators. Their job is not easy. As a result, there are a lot more cases that fall into the "pending" category than there are in the "conviction" category.
That being said, the DWC did suspend seven providers on Feb. 16, 2017. Those providers are:
Dr. Philip Sobol
Dr. Jason Hui-Tek Yang
Alan Ivar, D.C.
Dr. Thomas Heric
Carlos Arguello
Daniel Dahan, D.C.
Dr. Boniface Okwudili Onubah
Despite those suspensions, many claims adjusters frankly anticipated more suspensions from the DWC. The reason why the DWC has not issued more suspensions is that many of the providers' criminal cases are still technically pending.
For example, even though a provider's innocence or guilt may no longer be in dispute in their criminal case, many have hearings that still need to happen before their criminal case is deemed complete. Until those hearings happen, the criminal proceedings are not fully resolved.
The specific language of Senate Bill 1160 requires criminal proceedings be fully resolved before the DWC can issue notices of intent to suspend lien claimants convicted of fraud.
Once fully resolved, the DWC will likely issue more notices of intent for those who were convicted. Some of these pending cases could conclude in the near future, so keep your eye on the headlines from your workers' compensation news publications.
In the meantime, we recommend that defendants exercise caution in throwing the word "fraud" around. Don't accuse providers of being convicted of fraud if they have not been, and especially do not do so in writing.
John P. Kamin is a workers' compensation defense attorney at Bradford & Barthel's Woodland Hills location. Mr. Kamin previously worked as a journalist, where he reported on legislative developments in workers' compensation law across all 50 states. Feel free to contact John at jkamin@bradfordbarthel.com or at (818) 654-0411.
Viewing this website does not form an attorney/client relationship between you and Bradford & Barthel, LLP or any of its attorneys. This website is for informational purposes only and does not contain legal advice. Please do not act or refrain from acting based on anything you read on this site. This document is not a substitute for legal advice and may not address every factual scenario. If you have a legal question, we encourage you to contact your favorite Bradford & Barthel, LLP attorney to discuss the legal issues applicable to your unique case. No website is entirely secure, so please be cautious with information provided through the contact form or email. Do not assume confidentiality exists in anything you send through this website or email, until an attorney/client relationship is formed.