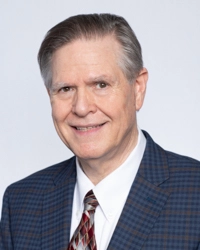 There is a certain class of workers' compensation cases which we all refer to as "dogs." We know them when we see them. They tend to take on a life of their own. These files tend to have certain characteristics:
Disproportionately bad outcomes when compared to other, similar injuries;
Seemingly impossible to close;
Excessive litigation over relatively trivial issues;
Voluminous (often fills multiple banker's boxes);
Succession of different attorneys, both on the applicant and the defense side;
Unrepresented injured worker;
Symptoms are grossly out of proportion to the initial incident or accident;
Multiple body parts alleged when accepted claim is only for a single body part;
Psychosocial factors such as family issues, a history of substance abuse or drug seeking behavior, a "problem" employee, or mental health problems;
"Red flag" doctors acting as primary treating physician or the Qualified Medical Examiner;
"Red flag" attorneys who are excessive or abusive litigators.
When these "dog" files are identified early in the process, these claims can be tailored to minimize the impact of the foregoing factors.
RED FLAGS at DIAGNOSIS
In chronic pain cases one will often see diagnoses of fibromyalgia or reflex sympathetic dystrophy (RSD), also known as complex regional pain syndrome (CRPS). Fibromyalgia is a controversial diagnosis, not generally accepted in the medical profession. For example, the 5th Edition of the "AMA Guides to the Evaluation of Permanent Impairment" does not recognize fibromyalgia, nor is there a specific method of evaluating fibromyalgia for whole person impairment.
Although RSD and CRPS are accepted diagnoses, but they are often misused. The Guides provides a table on page 496, chapter 16 listing objective diagnostic criteria for RSD or CRPS. If there are eight or more of the factors, then the diagnosis is "probable." These objective signs are that "vasomotor" changes, which involve action on the blood vessels, such as skin color changes, skin temperature changes, or swelling. There can be "sudomotor" changes, which involve impact on the sweat glands. The skin could be dry or overly moist. There could be trophic changes, which relate to hormones. Skin texture could be smooth or non-elastic, there can be atrophy, joint stiffness and decreased passive motion, changes in the fingernails, or in the hair growth. Finally, there can be objective signs of RSD/CRPS on x-rays or bone scan.
When an evaluator provides a diagnosis of RSD or CRPS, one must be asked whether there are a sufficient number (or any) of these objective findings. The doctor must provide adequate support for the diagnosis, or medical treatment recommendations and findings of impairment are not supported by substantial evidence. The doctor can be asked to provide a supplemental report, or can be asked in a deposition to identify the objective findings supporting the diagnosis. Often, in chronic pain cases these diagnoses are in the form of bare conclusions without any support.
Another often misused diagnosis is post-traumatic stress disorder (PTSD). The proper diagnosis of PTSD requires extreme trauma, such as fear of death with no escape. It is not sufficient to have a subjective "traumatic" experience, such as a difficult conversation with a co-worker or supervisor, to provide support for a diagnosis of PTSD.
Another commonly misused diagnosis is traumatic brain injury. This should be beyond post-concussion syndrome, involving a violent blow to the head or body or even an object penetrating the skull. Typically, the diagnosis is based on the injured worker's subjective description of symptoms such as memory loss, dizziness, headaches, loss of balance. Obviously, this is very difficult to disprove, although surveillance may be helpful. Similarly, interviews with co-workers, neighbors and other witnesses may verify or refute allegations of the symptoms.
Since California's adoption of the AMA Guides, we are now seeing more allegations of sexual dysfunction and sleep disorder. While these impairments do have methods of evaluation in the Guides, the impairments provided are for diagnosable conditions with an organic basis. If an injured worker has an impact on sexual functioning or sleep because of pain or physical limitations, this is not a true organic diagnosis. Any impairment should be evaluated under the chapter for the injured body part, rather than "phonying up" a diagnosis when there is no true medical condition.
In cases of sleep disorder, the appropriate method for evaluating for an impairment is a sleep study, which can be quite expensive. You must ask yourself whether a minimal amount of impairment is worse than the price of a full-blown sleep study.
COMORBIDITIES
Often when outcomes appear disproportionate to the initial incident or injury, there are comorbidities, such as high blood pressure, coronary artery disease, diabetes, obesity, smoking history, a history of alcoholism or substance abuse, or even a mental health history. Remember: Labor Code §4664 provides that the employer should only be responsible for a "disability directly caused by the [industrial] injury". If the overall impact of activities of daily living is from the comorbidities rather than the industrial injury, then apportionment is appropriate. A thorough statement or deposition of the injured worker can help identify the comorbidities. Subpoenaed medical treatment records also often provide a wealth of information regarding comorbidities, as well as prior and subsequent injuries.
Also note that the employer is not responsible for the employee's lack of education, language barriers, or the condition of the labor market. In cases in which vocational evidence is used by applicant's counsel to "rebut" the future earning capacity portion of the rating, the so-called experts should be asked to identify these other factors, which might have an impact on the injured worker's earning capacity. Apportionment is appropriate under those circumstances.
DEALING WITH PROBLEM DOCTORS OR LITIGATORS
Every jurisdiction has a number of doctors who are notoriously liberal or appear to have an agenda in favor of adding body parts to the claim and/or inflating the need for medical treatment and/or impairment. This is why it is important to know your jurisdiction, as identifying these doctors will provide you with the opportunity to defend against medical treatment providers and evaluators who might take your case in unpredictable directions 1. At present, Utilization Review and Independent Medical Review are very useful tools for controlling medical treatment. However, it is still often difficult to obtain an opinion that an injured worker is at maximum medical improvement 2.
Likewise, now that there is one evaluator per claim, it can be difficult to provide a reasonable, scientific counter to the opinions of a Qualified Medical Examiner who has found injury to body parts not initially alleged or who has provided impairment seeming grossly out of proportion to the initial injury. Consider obtaining an advisory opinion from a non-evaluating doctor in order to independently assess the medical opinions in your case. There is no requirement that a report from a non-evaluating physician be served on opposing counsel or the unrepresented injured worker. The "advisory" opinion can be helpful in identifying weaknesses in the treating or evaluating reports, pointing out opinions which are counter to generally accepted medical science, and identifying questions to ask the doctor in a request for a supplemental report or deposition.
Just as each jurisdiction has its "problem" doctors, there are also practitioners in each jurisdiction who are notorious in engaging in excessive litigation or even bullying tactics. Once again, knowing your jurisdiction is helpful to be prepared to deal with these practitioners. Make efforts to get such attorneys in front of a WCJ who, undoubtedly, will be unimpressed.
It is also often the case that unrepresented injured workers become obsessive about their claims. They can be quite litigious and abusive. Please be aware that an injured worker who repeatedly files frivolous claims or petitions can be declared a vexatious litigant. (See Regulation 10782.) Such a declaration will go a long way in curbing their abuse…and your headaches.
Do not be afraid to use the Workers' Compensation Appeals Board to "police" unrepresented injured workers and practitioners who engage in the bad faith or frivolous actions. While it is not common, Workers' Compensation Appeals Board will award sanctions under Labor Code §5813 for actions which are frivolous, in bad faith, or solely intended to delay. If sanctions are awarded, you can also recover costs and attorney fees in connection with the cost of defending against such frivolous or bad faith tactics.
In our experience, the Workers' Compensation Appeals Board is aware of practitioners who make the practice of workers' compensation difficult for everyone. A WCJ is far more likely to award sanctions if a track record of improper behavior can be demonstrated. This is equally true of unrepresented injured workers.
CONCLUSION
Watch for "red flags" in your claims and take an aggressive approach when it appears that a claim is in danger of being turned into a "dog." Scrutinize the diagnoses and be sure there is medical support for them. If necessary, expend resources into obtaining an advisory medical opinion to assist you in evaluating medical opinions which seem unsupported.
Likewise, do not hesitate to expend additional resources in developing the facts in cases in which multiple additional body parts are alleged as injured, or in which there appear to be factors other than the injury affecting the outcome.
Finally, do not hesitate to assert your right to civil, professional proceedings at the Workers' Compensation Appeals Board. Seek sanctions against practitioners and unrepresented injured workers who engage in bad faith and bullying tactics.
Gregory P. Fletcher is an attorney at Bradford & Barthel, LLP Sacramento office. He is the Director of Bradford & Barthel's Large Loss Division. His contact information is:
Gregory P. Fletcher
Bradford & Barthel, LLP
2518 River Plaza Drive
Sacramento, CA 95833
Tel: (916) 569-0790
Fax: (916) 569-0799
E-mail: gfletcher@bradfordbarthel.com
---
1 Bradford & Barthel's AMA Analysis & Rating Department has reviewed well over 10,000 medical reports from PTPs, QMEs and AMEs. Thus, we have background information on virtually every physician in California's workers' compensation system. Need information regarding how a particular doctor applies (or misapplies) the AMA Guides, apportionment, etc.? Email Don Barthel at dbarthel@bradfordbarthel.com.
2 Having problems getting a MMI/P&S report from a physician? Consider setting the doctor's deposition. Often times the doctor will "take the hint", issue the desired report, and thus allowing the deposition to be cancelled.
Viewing this website does not form an attorney/client relationship between you and Bradford & Barthel, LLP or any of its attorneys. This website is for informational purposes only and does not contain legal advice. Please do not act or refrain from acting based on anything you read on this site. This document is not a substitute for legal advice and may not address every factual scenario. If you have a legal question, we encourage you to contact your favorite Bradford & Barthel, LLP attorney to discuss the legal issues applicable to your unique case. No website is entirely secure, so please be cautious with information provided through the contact form or email. Do not assume confidentiality exists in anything you send through this website or email, until an attorney/client relationship is formed.