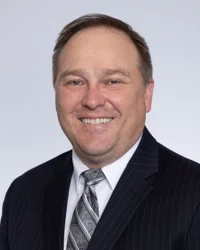 California lawmakers are mulling over numerous workers' compensation bills during the current legislative session that could have significant financial consequences for carriers and administrators.
The biggest potential changes for carriers arise from bills proposed in the Senate, which address fines, UR, the 24-visit cap, and salary continuation benefits, just to name a few.
For workers' compensation practitioners like us, this is a heck of a lot more interesting than the presidential election. While it's always good to know who is going to be sitting in the Oval Office with their finger hovering above the proverbial red button, it's also pretty important to know about proposed fines that could ravage a claims adjuster's bank account and changes to UR that could impact day-to-day claims handling.
We've summarized some of the latest, most important bills for your reading pleasure, with a link at the bottom of each summary to the bill itself.
Please note that these bills are currently mere proposals at the time of publication, because it is still relatively early in the 2016 legislative session. We'll publish more blog posts during summer, fall, and winter to update you on what bills were passed and rejected.
SB 1160: FINES, UR AND THE KITCHEN SINK
This "catch-all" bill impacts a number of different items and has had a number of amendments. Because this one has already changed a few times, I recommend you check back every few weeks as it could change again.
Let's start with money first–adjusters will want to make sure they comply with data reporting requirements to avoid the harsh fines proposed:
Adjusters who fail report to the Workers' Compensation Information System currently face fines of up to $5,000. This bill would increase that penalty to up to $10,000.
The bill would require the DWC to post a list of claims administrators who violated the data reporting requirements.
Adjusters who get fined $8,000 or more in back-to-back years could face penalties between $15,000 (minimum) and $45,000 (maximum) as of January 1, 2019.
For those who "show a pattern" of continuing data reporting violations, fines would increase to a minimum of $100,000.
Next, this bill would require a UR plan to be accredited once every three years. Current law requires them to be accredited once every five years.
Another provision would change the existing UR process by giving treating doctors 72 hours to provide any information requested by a UR physician. UR providers currently have up to five days to make a UR decision. The latest version of this bill would "freeze" that five-day deadline when the proposed 72-hour rule applies, thus making it an eight-day deadline. The bill would also amend the 24-visit cap on chiropractic, occupational therapy, and physical therapy. Currently, the 24-visit cap does not apply if the applicant is "postsurgical."
This bill would erase the "postsurgical" exception, and provide new criteria for when the 24-visit-cap does not apply. The proposal would eliminate the cap for "physical medicine and rehabilitation services" that are provided in accord with a brand new "rehabilitation treatment utilization schedule" created by the DWC's Administrative Director. The AD would have until 2018 to create such a schedule. And if the schedule is not updated within 5 years, the treatment is to be performed under more recent evidence-based guidelines.
This bill was approved by the Senate Committee on Labor and Industrial Relations. The Senate Appropriations Committee placed this bill "in the suspense file." In short, that means the Senate Appropriations Committee suspects this bill will have a "major fiscal impact", and they want to argue about it some more. If the Senate does eventually approve this bill, it would go to the Assembly.1
I suspect the controversial provisions in this bill will lead to heated debates and future amendments. Even if the Assembly and Senate do sign off on this one, it is possible that Gov. Jerry Brown could veto it.
http://leginfo.legislature.ca.gov/faces/billNavClient.xhtml?bill_id=201520160SB1160
SB 897: SALARY CONTINUATION BENEFITS LENGTHENED FOR FIRST RESPONDERS
This legislation would allow first responders who suffer a "catastrophic injury" to collect salary continuation benefits for up to two years in lieu of TD, while recovering from that catastrophic injury.  Labor Code 4850 states that public safety workers can collect up to 67% of their preinjury wages for up to one year after a work-related injury.
This bill would let firefighters, police officers, and sheriffs to get a second year of salary continuation benefits when a catastrophic injury occurs. The bill defines "catastrophic injury" as:
severe burns, severe bodily injuries resulting from a building collapse, and severe bodily injuries resulting from a shooting or stabbing. A catastrophic injury must have been incurred, during duty, through the direct result of the actions of another, including a battery, or through active firefighting operations without respect to the cause of the fire.
The Senate Committee on Labor and Industrial Relations approved this bill on April 6, 2016. It still must be approved by the Senate before it can go to the Assembly.
http://leginfo.legislature.ca.gov/faces/billNavClient.xhtml?bill_id=201520160SB897
SB 914: CHANGES TO IMRs IN THE MPN SETTING
Currently, an injured worker is entitled to an "independent medical review" if a treatment or diagnostic service remains disputed after a 3rd physician's opinion. When those reviews occur, existing law requires the reviewing doctor rely on the American College of Occupational and Environmental Medicine's Occupational Medicine Practice Guidelines (ACOEM Guidelines) when making their decision.
This bill would eliminate the requirement to use the ACOEM Guidelines as the standard. In short, a reviewer could use other guidelines and medical evidence instead.
The Senate approved this bill on April 11, 2016. It was sent to the Assembly Committee on Insurance on April 28, 2016.
http://leginfo.legislature.ca.gov/faces/billTextClient.xhtml?bill_id=201520160SB914
AB 1643: THE REINTRODUCTION OF THE "BREAST PD" BILL
Last year, Assemblywoman Lorena Gonzalez introduced AB 305, which would have increased the maximum PD rating for a mastectomy from 5% to 16% PD. Gonzalez reasoned that the maximum value of a woman's breast should be equal to the value of a man's prostate.
The bill was ultimately unsuccessful. This year, Gonzalez reintroduced the bill in the form of AB 1643.
Last year's bill also prohibited apportionment to sexual harassment contemporaneous with psychiatric disability, pregnancy, menopause, or osteoporosis related to menopause. This year's bill would do the same.
The Assembly Committee on Insurance approved the bill on April 20, 2016 and sent it to the Assembly Appropriations Committee. I suspect that Appropriations will put it in the "suspense file," as this bill will likely have a major fiscal impact of more than $150,000 on the General Fund.
http://leginfo.legislature.ca.gov/faces/billNavClient.xhtml?bill_id=201520160AB1643
AB 2883: PAPERLESS RFAs PROCESS
The Commission on Health and Safety and Workers' Compensation, which is the state-sponsored think tank that does work comp analysis, would study how feasible it would be to implement a paperless "request for authorization" (RFA) process. This bill was approved by the Assembly Insurance Committee, and was most recently sent to the Assembly Appropriations Committee, who placed it in the "suspense file."
In the Assembly, this means that the Appropriations Committee wants to evaluate its fiscal impact. The Assembly's rules require it to do this for any bill that has an impact of more than $150,000 on the General Fund. If the Assembly does approve this bill, it would still have to be approved by the Senate.
http://leginfo.legislature.ca.gov/faces/billNavClient.xhtml?bill_id=201520160AB2883
AB 2710: CIGA BILL
Under this bill, insurers would have to bill policyholder employers for assessments that were paid to CIGA the year after the assessment was paid to CIGA. This would prevent carriers from charging employers for CIGA assessments that occurred a few years ago.
The legislation would also require carriers to tell CIGA how much they collected from policyholder employers. If a carrier were to charge a policyholder employer more than the minimum CIGA surcharge, that carrier would have to pay the additional sum to CIGA as well. The Assembly approved this bill with a 77-0 vote on April 11, 2016. The bill is now pending in the Senate, and was referred to the Senate Committee on Insurance on April 28, 2016.
http://leginfo.legislature.ca.gov/faces/billNavClient.xhtml?bill_id=201520160AB2710
AB 2086: NEUROPSYCHE BILL
This bill would give neuropsychologists their own QME designation with the Division of Workers' Compensation Medical Unit. This was previously eliminated in 2015. Lawmakers tried to reestablish this with a bill in 2015, but Gov. Jerry Brown vetoed it.
The 2016 version of the bill requires neuropsychologists who want to be listed as a neuropysche QME to prove that they have been used as an AME on five occasions before they can join the QME list.
The Assembly approved this bill on April 28, 2016 with a 76-0 vote, and it is now pending in the Senate.
http://leginfo.legislature.ca.gov/faces/billNavClient.xhtml?bill_id=201520160AB2086
John P. Kamin is a workers' compensation defense attorney at Bradford & Barthel's Woodland Hills location. Mr. Kamin previously worked as a journalist, where he reported on legislative developments in workers' compensation law across all 50 states. Feel free to contact John at jkamin@bradfordbarthel.com or at (818) 654-0411.
---
1 For more on what the "suspense file" is, please check out this blog entry by the California Special Districts Association (CSDA), which does a terrific job of defining this unique term.
Viewing this website does not form an attorney/client relationship between you and Bradford & Barthel, LLP or any of its attorneys. This website is for informational purposes only and does not contain legal advice. Please do not act or refrain from acting based on anything you read on this site. This document is not a substitute for legal advice and may not address every factual scenario. If you have a legal question, we encourage you to contact your favorite Bradford & Barthel, LLP attorney to discuss the legal issues applicable to your unique case. No website is entirely secure, so please be cautious with information provided through the contact form or email. Do not assume confidentiality exists in anything you send through this website or email, until an attorney/client relationship is formed..