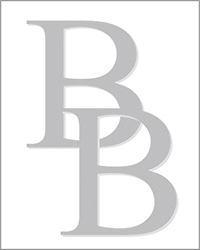 Did you know there are tools that you can use (other than the Labor Code) to defend against liens? Business and Professions Codes, as well as Health & Safety Codes, provide defenses with regard to licensing for various entities.
Business and Professions Code §22450 states in part "…A professional photocopier shall be registered pursuant to this chapter by the county clerk of the county in which he or she resides or has his or her principal place of business, and in which he or she maintains a branch office."
If a photocopy company is not properly registered, they will be unable to collect on their lien. Make a demand for a photocopy company's proof of registration. If they can't provide it, this issue can be raised at trial.
Business and Professions Codes §2415 and §2285 require any licensed medical doctor practicing medicine under a name other than their own have a Fictitious Name Permit filed with the Medical Board. The WCAB has enforced these rules by disallowing liens in Continental Medical Center of Paramount v. WCAB (Greene) (2000) 65 Cal. Comp. Cases 162, Gandhi v. WCAB, (Matus) (2000) 65 Cal. Comp. Cases 719 and Orthopedic Care Center of Los Angeles v. WCAB (Hairston) (2010) 75 Cal. Comp. Cases 1219.
Want to verify whether a physician has a Fictitious Name Permit? Go to the Medical Boards website:  https://www.breeze.ca.gov/datamart/mainMenu.do
Business & Professions Code §17918 states in part that no person transacting business under a fictitious business name may maintain any action in any court in California until the fictitious business name statement has been executed, filed and published.
Business and Professions Code §2930.5 requires all psychologists conducting business under a fictitious name have a Fictitious Name Permit.
Make a demand for the Fictitious Name Permits. If they are not provided, raise the issue at trial.
Here are a few more tidbits:
Companies dispensing durable medical equipment must be licensed pursuant to Health and Safety Code 111656.
If your lien claimant is a corporation or limited liability corporation: check status of their on the Secretary of States website at http://kepler.sos.ca.gov/cbs.aspx. Their status must be active in order for them to collect on liens.
These are just a few of the tools you can use to defend against liens. Be sure to run through each as you prepare to set lien issues on the trial calendar.
Viewing this website does not form an attorney/client relationship between you and Bradford & Barthel, LLP or any of its attorneys. This website is for informational purposes only and does not contain legal advice. Please do not act or refrain from acting based on anything you read on this site. This document is not a substitute for legal advice and may not address every factual scenario. If you have a legal question, we encourage you to contact your favorite Bradford & Barthel, LLP attorney to discuss the legal issues applicable to your unique case. No website is entirely secure, so please be cautious with information provided through the contact form or email. Do not assume confidentiality exists in anything you send through this website or email, until an attorney/client relationship is formed.