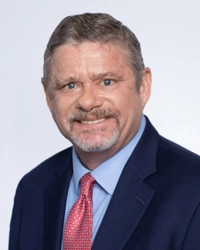 Bradford & Barthel's Eric Hunter gave a TedX talk in Pocklington, UK on "Harmony & Analytics: Building Predictive Organizations".
Eric's talk outlined diverse mentalities, ranging from arts and technology to education. It shows how we can embrace new methods of communication when it comes to learning in both educational and business arenas. It will show how analyzing data can lead to the discovery of new ways to engage businesses and individuals in common themes.
Eric's talk delves into how traditional static approaches to business strategy risks stagnation in the age of continual market disruptions. He discusses how the pace of change is no doubt accelerating and businesses of all shapes and sizes must be cognizant of market disruptions—perceived or real.
10 core themes:
Understanding Market Disruptions
How re-organizations, though difficult, and often with individuals hard to rally, can be driven forward through a collective vision
How to achieve that collective vision
Applying predictive, social consumer systems analytics and discovering the resulting behavioral business process innovations
How behavioral process innovation tied to "big data" is reshaping business strategy throughout all industries
The tools we take for granted, and the ones we use every day, are what's driving consumer market disruptions (and can in our organizations, too)
How organizations can leverage organizational change through social consumer driven business intelligence innovations
Trust
How individuals, groups, big data, predictive analytics, behavioral process innovations and trust can collectively establish organizational harmony
How we can learn to share, manage, and propel our organizations forward in harmony with the evolving business reality of our times
Eric Hunter is the Director of Knowledge, Innovation & Technology Strategies at Bradford & Barthel and Executive Director of Spherical Models. He is on the editorial board for Managing Partner, and has recently published "The Sherlock Syndrome – Strategic Success through Big Data and the Darwinian Disruption" with the Ark Group. He is the recipient of ILTA's 2010 Knowledge Management Champion™ Distinguished Peer and ILTA's 2010 Innovative Member™ awards.
This talk was given at a TEDx event using the TED conference format but independently organized by a local community. Learn more at http://ted.com/tedx
Donald R. Barthel is a Founding Partner at Bradford & Barthel, LLP (Sacramento). Mr. Barthel's entire legal career has been dedicated to the defense of employers' rights in the arenas of labor law, employment law, and workers' compensation. For nearly a quarter century his practice has exclusively focused on workers' compensation defense and related matters. He can be reached at dbarthel@bradfordbarthel.com.
Viewing this website does not form an attorney/client relationship between you and Bradford & Barthel, LLP or any of its attorneys. This website is for informational purposes only and does not contain legal advice. Please do not act or refrain from acting based on anything you read on this site. This document is not a substitute for legal advice and may not address every factual scenario. If you have a legal question, we encourage you to contact your favorite Bradford & Barthel, LLP attorney to discuss the legal issues applicable to your unique case. No website is entirely secure, so please be cautious with information provided through the contact form or email. Do not assume confidentiality exists in anything you send through this website or email, until an attorney/client relationship is formed.