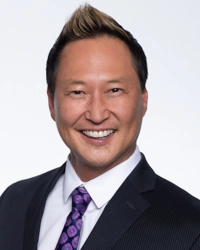 Whenever the Primary Treating Physician (PTP) issues a Request For Authorization (RFA), defendant must jump through a lot of hoops to ensure that Utilization Review (UR) issues a timely denial. Parties often go to hearings on medical treatment issues in response to allegations of an untimely UR determination. If timely, applicant will then look to see if the UR denial was timely served to the PTP via facsimile within 24 hours in hopes of getting medical treatment issues before the WCAB. Applicant will scan all potential timeline issues. For the most part (if not always) the applicant will be successful obtaining the treatment if UR is untimely. Moreover, WCJs are inclined to find timeline shortcoming.
On the other side of the coin, whenever the defense alleges a timeliness issue (Statute of Limitations, Six Month Rule, etc.), it is always an uphill battle.
Finally some good news for the defense: Avila v. University of California Irvine Medical Center, 2015 Cal. Wrk. Comp. P.D. LEXIS (significant panel decision). The WCAB affirmed denial of applicant's appeal for medical treatment due to untimely filing of her application for independent medical review (IMR) by one day. Per Labor Code § 4610.5(h)(1), an IMR application must be received by the Administrative Director within 30 days after service of the UR determination on the employee (LC 4610.5). This is extended 5 days for mailing [Code of Civil Procedure § 1013(a)].
In Avila, the applicant's IMR application needed to be submitted and received by the Administrative Director on 1/28/2014, but it was submitted on 1/29/2014. Per 8 Cal. Code Reg. § 9792.10.1(b)(2), an IMR application must be received within the 30-day period: not merely served within that timeframe.
A concurring opinion underscored that the same mandatory time limitations should apply equally on parties involved in the UR/IMR process. Commissioner opined that prompt delivery of appropriate treatment is undermined if the timeframes in Labor Code § 4610.6 are not construed equally. Moreover, noted the WCAB, this promotes fairness (a rarity in the arena of Workers' Compensation).
The takeaway? Closely monitor when applicant files the IMR application. Be sure to object if it is untimely and file for hearing.
On a related note, some commentators argue that the cost of administering benefits has led to rising premiums. After all, it is argued, the focus process of UR procedures, PQME procedures and now IMR procedures is expensive. We disagree. The assessment of savings resulting from UR/IMR cannot be limited to a discussion of the financial cost of services successfully modified or denied. The greater benefit is the manner in which UR/IMR keeps unscrupulous doctors from proceeding with risky, unproven treatment (including surgery), and from turning injured workers into zombies by over prescribing painkillers.
David K. Lim is the Managing Attorney of Bradford & Barthel's Santa Rosa Office. He can be contacted at dlim@bradfordbarthel.com.
Viewing this website does not form an attorney/client relationship between you and Bradford & Barthel, LLP or any of its attorneys. This website is for informational purposes only and does not contain legal advice. Please do not act or refrain from acting based on anything you read on this site. This document is not a substitute for legal advice and may not address every factual scenario. If you have a legal question, we encourage you to contact your favorite Bradford & Barthel, LLP attorney to discuss the legal issues applicable to your unique case. No website is entirely secure, so please be cautious with information provided through the contact form or email. Do not assume confidentiality exists in anything you send through this website or email, until an attorney/client relationship is formed.