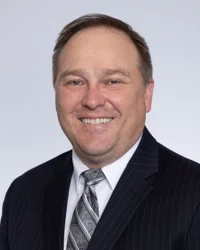 The WCAB ruled it does not have jurisdiction over a former professional football player's cumulative trauma claim because he failed to prove his injuries were "legitimately connected" to the seven games he played in California during his four-year career, per a new panel decision: Boulware v. Houston Texans, ADJ6939007.
The Appeals Board applied the 2nd District Court of Appeal's decision in Federal Insurance Co. v. WCAB (Johnson). In Johnson, the court determined that California lacked jurisdiction over a cumulative trauma claim filed by a former WNBA player who had played one game in California during her basketball career.
This established the rule that a professional athlete must demonstrate more than a "de minimis connection" between the work injury and the games played in California, in order for California to have jurisdiction.
The WCAB opined:
Applicant's few contacts with this state are not sufficient to support the exercise of WCAB jurisdiction over his injury claim. His participation in seven games in this state while playing football does not amount to a cumulative injury in California that warrants the invocation of WCAB jurisdiction. At best, the effect of the games played in this state on the injury was de minimis.
Boulware argued he was injured on a daily basis during his four-year career and therefore, some of his injuries occurred during practices and games in California. The WCAB disagreed:
The fact that team trainers provided various healing modalities before and after games does not change our conclusion. The treatment was routine for all games and is similar to the provision of minor first aid. (See Lab. Code, 19 §§ 5401 and 5402.) Applicant lost no time from work because of the treatments before and after games, and they do not give rise to a presumption of liability or compel the WCAB to exercise jurisdiction over the cumulative injury claim.
Boulware also contended the defense waived the subject matter jurisdiction argument by participating in the case. However, the commissioners were not persuaded, noting that it is impossible to waive the issue of subject matter jurisdiction.
Commissioner Marguerite Sweeney penned a lengthy dissent, arguing that Boulware had established more than a "de minimis" connection between his alleged injuries and the seven games played in California, Sweeney noted that the phrase "de minimis" is defined as "trifling" and "minimal," according to Black's Law Dictionary, and concluded Boulware had surpassed this standard:
The aggregate amount of injurious exposure applicant sustained in California and the regularity of his work within the state as evidenced in the current record shows that the connection between his cumulative injury and his work within the state is not trifling or insignificant, and it cannot be declared to be de minimis as a matter of judicial discretion.
Sweeney cited medical reports as supporting the proposition that it was "reasonably probable" that Boulware experienced industrial injuries while in California. For instance, Sweeney highlighted reports from a consulting neurologist whom attributed Boulware's headaches and sleep disorder to his football career, as well as reports from a Qualified Medical Evaluator (QME):
Similarly, QME and neurologist, Gregory Kirkorowicz, M.D., attributed all of applicant's neurological problems to the cumulative effects of his work as a professional football player in his November 29, 2011 report. In addressing each employer's contribution to the causation of applicant's condition, the physician was only able to provide an opinion 'based on approximate length of time he spent with each team. Applying that same logic of causation to the 7 games played in California out of the approximately 80 games he played during his career shows more than a de minimis connection between the cumulative trauma he incurred in this state and his cumulative injury and permanent disability.
Given the 1st DCA, published opinion, Johnson, and this most recent panel opinion, it appears that Commissioner Sweeney's standard will not be adopted anytime soon.
John P. Kamin is an associate attorney out of Bradford & Barthel's Woodland Hills office. He can be reached at (818) 654-0411 or via email at jkamin@bradfordbarthel.com.
Viewing this website does not form an attorney/client relationship between you and Bradford & Barthel, LLP or any of its attorneys. This website is for informational purposes only and does not contain legal advice. Please do not act or refrain from acting based on anything you read on this site. This document is not a substitute for legal advice and may not address every factual scenario. If you have a legal question, we encourage you to contact your favorite Bradford & Barthel, LLP attorney to discuss the legal issues applicable to your unique case. No website is entirely secure, so please be cautious with information provided through the contact form or email. Do not assume confidentiality exists in anything you send through this website or email, until an attorney/client relationship is formed.