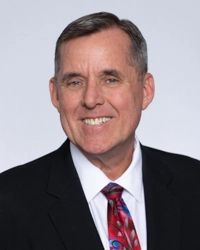 B&B recently announced its newest partners: Farai Kadzirange (Ontario), Sean Shabestari (Ontario), Patricia Carlos (Tarzana), Garrett Kuehn (San Diego), Tom Murphy (Tarzana), Peter Fitzpatrick (Ontario) and Monica Coats (Fresno).
Citing the new partners' "outstanding service" and "aggressive, client-oriented approach," B&B noted that its newest partners bring nearly 1½ centuries of legal experience to bear. It is the quality of work, attention to detail, and dedication to our clients this group consistently demonstrates that has permitted B&B to distinguish itself as one of California's truly premier workers' compensation defense firms.
Congratulations, Class of 2009!
Mark S. Fletcher is the Managing Attorney of Bradford & Barthel, LLP.
Viewing this website does not form an attorney/client relationship between you and Bradford & Barthel, LLP or any of its attorneys. This website is for informational purposes only and does not contain legal advice. Please do not act or refrain from acting based on anything you read on this site. This document is not a substitute for legal advice and may not address every factual scenario. If you have a legal question, we encourage you to contact your favorite Bradford & Barthel, LLP attorney to discuss the legal issues applicable to your unique case. No website is entirely secure, so please be cautious with information provided through the contact form or email. Do not assume confidentiality exists in anything you send through this website or email, until an attorney/client relationship is formed.