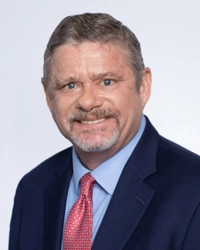 After a whirlwind of activity, the writ and responses have been filed with the Court of Appeal (Sixth District) in Guzman. The briefs have all been received by the WCAB in both Almaraz and Guzman.
Now what?
Industry insiders agree that the Court of Appeal likely will take no action until the WCAB issues Almaraz/Guzman II. While the Court of Appeal could have dismissed the pending writ when the WCAB decided to grant reconsideration, no such action has been taken. Does this mean the 6th DCA is ready to pounce when Almaraz/Guzman II issues? Only time will tell.
How much time?
Not much!
At a recent conference in San Francisco on May 14, Commissioners Caplane and Moresi strongly hinted the WCAB's second crack at Almaraz/Guzman would be released in short order. Commissioner Moresi indicated he had already read "nearly all" of the amicus briefs. Although neither commissioner gave anything away, there was nothing in the tenor of the discussion to suggest Almaraz/Guzman would be overturned…by the WCAB anyway!
Reading Tea Leaves
Many folks "in the know" have been providing strong hints as to what Almaraz/Guzman II will— and will not—do.
In particular, the word seems to be that Almaraz/Guzman is meant to apply to a very limited number of cases… and even in those cases there will not be significant impact. This was forcefully hinted at by Commissioner Caplane who predicted "a lot of experimentation," but then went on to compare Almaraz/Guzman to LeBoeuf: "When Leboeuf (sic) came out, there was a big furor over that, and it turned out to be much ado about nothing, except for the few cases where it applies." 1
"Much ado about nothing"?
"Few cases where it applies"?
Hmmm… Every applicant attorney I hear preach about Almaraz/Guzman claims it applies to every case where the AMA Guides (5th) is applicable!
Blair Megowan, manager of the Disability Evaluation Unit (DEU), appears to agree with Commissioner Caplane:
"The general essence of [Almaraz/Guzman] was that not necessarily will every rating always be based on a pure interpretation of the AMA Guides. There are going to be times when it is appropriate to use a slightly different approach." 2
"Slightly different approach"? These are words that warm the hearts of California's employers and insurers!
This "Don't Worry, Be Happy" chorus was joined by WCAB Deputy Commissioner Susan Hamilton at a recent conference in San Francisco. Deputy Commissioner Hamilton echoed the same heartwarming phrases used by Commissioner Rabine and DEU Manager Megowan!
Re-Reading Almaraz/Guzman I
A re-reading of the original WCAB decision provides insights into potential approaches the WCAB may take to rein-in the influence of its original en banc decision:
>"It appears likely….that an AMA Guides rating will be deemed to have been rebutted where the employee's injury has no permanent effect on his or her 'activities of daily living' or it is simply not covered by the Guides—thereby resulting in no ratable AMA Guides impairment—but the injury seriously impacts the employee's ability to perform his or her usual occupation and, therefore, significantly affects his or her earning capacity." 3
Thus, it appears the WCAB foresees two scenarios where the Guides may be rebutted:
Where the aoe/coe condition is "not covered by the Guides"
Where there is little impact on ADL, but a significant impact on work capacity.
Let's analyze these two rebuttal scenarios:
First, what conditions are "not covered by the Guides"? Recall the Guides is a long (very!) book: over 600 pages. Thus, when a PTP, PQME and/or AME claims a condition is "not covered," the proper retort is "read more carefully!" More to the point, there are no conditions "not covered by the Guides"! How can this treatise cover all conditions, including those not even mentioned in the medical literature until after the Guides' publication in November, 2000? Easy:
"In situations where impairment ratings are not provided, the Guides suggests that physicians use clinical judgment, comparing measurable impairment resulting from the unlisted condition to measurable impairment resulting from similar conditions with similar impairment of function in performing activities of daily living." 4
The Sixth Edition of the Guides, published in 2008, underscores this position.
The upshot?
There is no "not covered" condition that permits the Guides to be rebutted, and, if the doctor determines the Guides does not directly cover the condition in question, that condition must have "objectively identifiable impairment" 5
Turning to the WCAB's scenario wherein the commissioners foresee the Guides being rebutted ("where the employee's injury has no permanent effect on his or her 'activities of daily living'"), the logic appears to be thus:
No ADL impact = No impairment = No Permanent Disability
It is—to use the WCAB's terms—"inequitable" and "disproportionate" and "not fair" to provide no PD where applicant has suffered a significant impact on his/her earning capacity. But let us examine this proposition a bit further. If there is no ADL impact, this means applicant has no problems with (a) self-care, personal hygiene, (b) communication, (c) physical activity, (d) sensory function, (e) nonspecialized hand activities, (f) travel, (g) sexual function, and/or (h) sleep. In short, applicant has no problems at home, with the family, on vacation, etc., but work is out of the question!?!?
Call me an old defense attorney, but I think such a claim is a plea for sub rosa!
The Future—Guaranteed?
Almaraz/Guzman II will not be the "end of the story." As one defense attorney recently noted in response to the WCAB's granting of reconsideration in Almaraz/Guzman I, "The WCAB has just opened another can of worms and they've done nobody any favors… I don't think anybody with even a passing knowledge of workers' comp can really believe the WCAB is going to have the final word on this matter." 6
Court of Appeal, here we come!
Donald R. Barthel is a Founding Partner of Bradford & Barthel, LLP as well as B&B's Rating & File Consultation Services. Mr. Barthel is an acknowledged expert regarding the AMA Guides to the Evaluation of Permanent Impairment and the 2005 PDRS. Much of his time is dedicated to teaching these topics to adjusters, human resource directors, employer representatives, attorneys and physicians throughout California and the United States. Have a PDRS or AMA Guides question? Call Don Barthel at (916) 996-1263 or email him at dbarthel@bradfordbarthel.com.
---
1 Workcompentral, "Miller: WCAB Aware of Voc Rehab Issues," (3/2/09)
2 Workcompentral, "California—Manager Hints at how Almaraz/Guzman Affects DEU (03/04/09)
3 Almaraz/Guzman I, p.
4 AMA Guides To the Evaluation of Permanent Impairment (5th), p. 11
5 Subjective complaints need not apply!
6 Workcompcentral (4/18/09) "Defense Attorney in Guzman Prefers Appeal to Reconsideration"
Viewing this website does not form an attorney/client relationship between you and Bradford & Barthel, LLP or any of its attorneys. This website is for informational purposes only and does not contain legal advice. Please do not act or refrain from acting based on anything you read on this site. This document is not a substitute for legal advice and may not address every factual scenario. If you have a legal question, we encourage you to contact your favorite Bradford & Barthel, LLP attorney to discuss the legal issues applicable to your unique case. No website is entirely secure, so please be cautious with information provided through the contact form or email. Do not assume confidentiality exists in anything you send through this website or email, until an attorney/client relationship is formed.