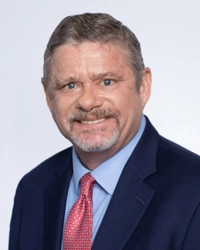 In keeping with Bradford & Barthel's commitment to cutting edge analysis of California's ever-changing Workers' Compensation world in which we live, we are pleased to announce that Bradford & Barthel has recently retained the services of Vincent J. Rodriguez, M.D. Given Dr. Rodriguez' unique combination of talents and skills as a medical doctor and a JD, Bradford & Barthel has placed itself in an outstanding position to assist clients in their efforts to attack unfavorable medical reports from a medical and legal perspective.
Based in B&B's Fresno office, Dr. Rodriguez is available to you to assist in your analysis of medical-legal reports. Obviously, he is also of great assistance deposing medical professionals and drafting letters to physicians to ensure that the doctor applies the AMA Guides appropriately. He is also available for AMA Guides in-house training and seminars.
Please feel free to contact Dr. Rodriguez at our Fresno office number at (559) 442-3602.
Welcome aboard, Dr. Rodriguez!
Donald R. Barthel is a founding partner of Bradford & Barthel, LLP.
Viewing this website does not form an attorney/client relationship between you and Bradford & Barthel, LLP or any of its attorneys. This website is for informational purposes only and does not contain legal advice. Please do not act or refrain from acting based on anything you read on this site. This document is not a substitute for legal advice and may not address every factual scenario. If you have a legal question, we encourage you to contact your favorite Bradford & Barthel, LLP attorney to discuss the legal issues applicable to your unique case. No website is entirely secure, so please be cautious with information provided through the contact form or email. Do not assume confidentiality exists in anything you send through this website or email, until an attorney/client relationship is formed.